England v India: Nasser Hussain and Sir Ian Botham reflect on hosts' key men
Duo also offer thoughts on Ageas Bowl as Test venue...
Last Updated: 31/07/14 8:12pm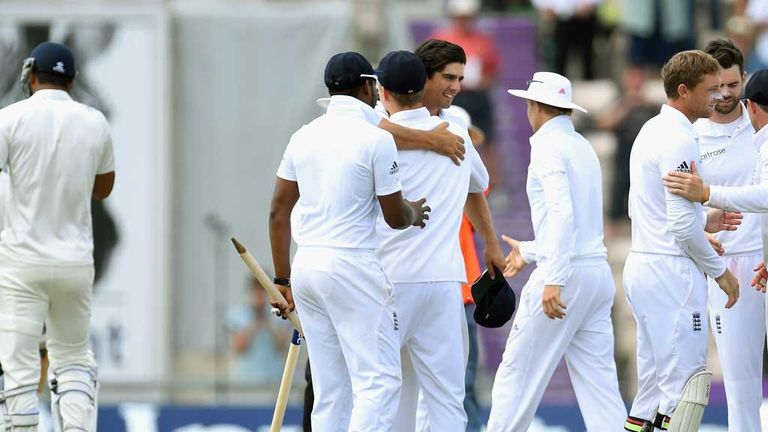 James Anderson may have scooped the Man of the Match award in the third Test, but there were plenty of other England players who deserve plaudits for their display in the 266-run win over India.
From Ian Bell and Gary Ballance, who both passed 150 in the hosts' mammoth first innings, to eight-wicket wonder Moeen Ali and Test debut star Jos Buttler, who exhibited his power-hitting and reliable keeping skills.  
Here, Sir Ian Botham and Nasser Hussain reflect on those efforts, plus the performance of captain Alastair Cook, who eased the mounting pressure on himself with a pair of half-centuries and effective decisions in the field.
The Sky Cricket experts also consider a frustrating five days for Chris Jordan and share their thoughts on the Ageas Bowl as a Test venue…
Alastair Cook – 95 & 70 not out
Nasser: He's had a really good week and that comes from his decision at the toss, being brave with his batting. He wasn't at his fluent best all the way through and he's still got areas to work on – and he was in the nets this morning working on this new technique of getting forward – but he's never lost his ability of playing spin, so he put that away and the same when they started to bowl in areas he liked. It's a massive bonus for England. If he can go back to scoring runs, a lot of their problems will be solved. It's more important he's getting runs than his captaincy. That stabilises the whole team. Alastair Cook getting runs is the most important thing to this England side.
Moeen Ali – 8-129
Nasser: He's just got better and better and that's all you can ask from the lad. You hear from the players that he's working seriously hard. Graeme Swann would have been mightily proud of all his wicket-taking deliveries. Swann says he tried to beat batsmen on both edges of the bat and that's what Moeen Ali has done. He's bowling it quicker; he's worked out his pace for Test match cricket. The success he's had now, he'll feel more confident and Cook has shown he's got confidence in bowling him. He's not the finished article and eventually down the line English cricket needs to find another spinner, but it releases that pressure of finding that spinner for a while.
Botham: He's got some real potential and that's starting to come through. It's such an asset to the side when you've got a guy batting at six who can bowl for you as well, it makes selection a lot easier. Someone is going to have to come along and be a pretty good bowler to move him. He will get better. He's the kind of guy who works at his game, he's very enthusiastic, we don't doubt his batting abilities… show faith in the lad.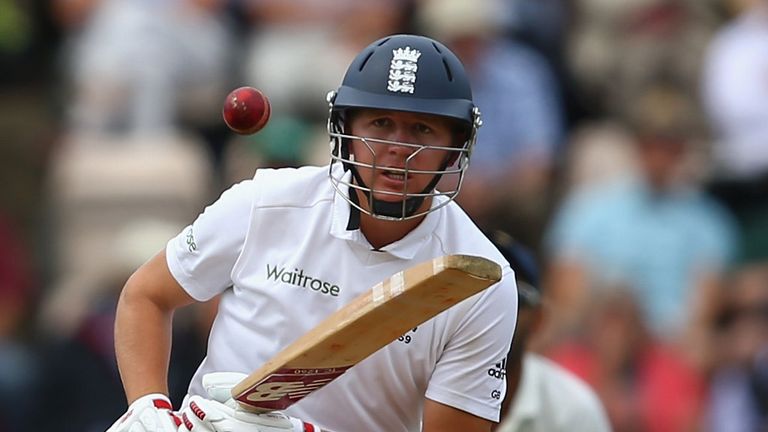 Gary Ballance – 156 &38
Nasser: To come in at number three and have the record he has is amazing really. He doesn't look flustered, he's a like-for-like replacement for Jonathan Trott and you just forget about him and say, 'he's batting now, we're comfortable'. He's got his own way of playing. But he'll be disappointed with his dismissals – he's got nearly 200 hundred runs in this match and wasn't 'out' in either innings. He'll be thinking he's been more than unlucky with those decisions.
Ian Bell – 167& 23
Nasser: The fact Cook got runs before him in the first innings, he'd have said 'I need to get my head down' and he certainly did deliver. He got something like 40% of his runs off Jadeja. He treated him with disdain and just kept belting him. He was quite selfless in both innings, when he could have just plodded on. He realised getting runs quickly enabled England to buy time to get 20 wickets.
Botham: He played magnificently. He's hard to bowl to because he's got that release shot, the little dab he plays down to third man, which is usually vacant. He's very good against the spin, too, where he's quick on his feet. And he never looks out of nick.
Jos Buttler – 85 & six catches
Botham: No one mentioned his batting in the build-up, every one said 'is he good enough with the gloves?' Well he's had a magnificent debut. He hasn't missed anything that's come his way and he showed great agility because some of those were testing deliveries. I think he's a real talent and I'm so pleased see his glove work is as good as it is because I think he's got a massive career. It's early days but I remember when we saw Adam Gilchrist turn up and his glovework was the weaker side of his game, as it was with Rod Marsh. But Buttler's was perfect – and he hits the ball a long way! Leave him at seven and he'll do a good job.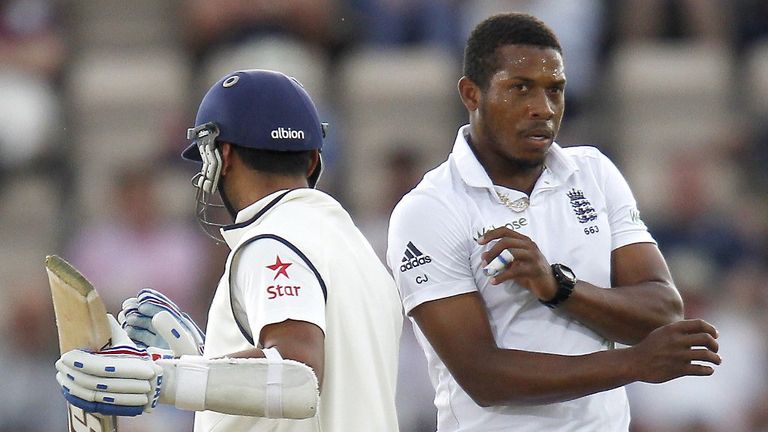 Chris Jordan - 0-81
Nasser: He has a few technical issues with where his thumb is and he's leaning away when he bowls, but he's a rhythm bowler and he needs to keep bowling and he hasn't. I played with Andy Caddick and you always feared for him when he hadn't bowled for a couple of weeks. Jordan is the same. You need to know your bowlers, which ones you can rest and which ones you can keep bowling. Jordan needs to keep bowling.
Botham: I'd think the England camp have already told him to forget about his bowling in India's first innings. Just put it in the outbox and leave it there. He'll be fine. I thought he bowled well against Sri Lanka, he played well in the winter and you can't just forget that. It's just lack of playing – bowlers need to bowl and they need to bowl out in the middle, not just in the nets.
The Ageas Bowl
Botham: When it's finished in February it's going to be one of the standout grounds in the country. The players like it, they say it's a terrific atmosphere out there and feel it's gladiatorial, like an amphitheatre. The staff are wonderful and friendly, too!
Nasser: The pitch has been very good, the warm feeling they've shown the India and England players has been great, as well. The only thing is getting to the venue. They must try and make it easier to get to this venue. It's a bit out in the middle of nowhere, near a motorway. But I'm sure Hampshire will sort that out.