Andrew Strauss
Cricket Expert & Columnist
Alastair Cook: England skipper will have impressed team-mates with India turnaround
Peter Moores is more comfortable as head coach in second spell
Last Updated: 18/08/14 8:48am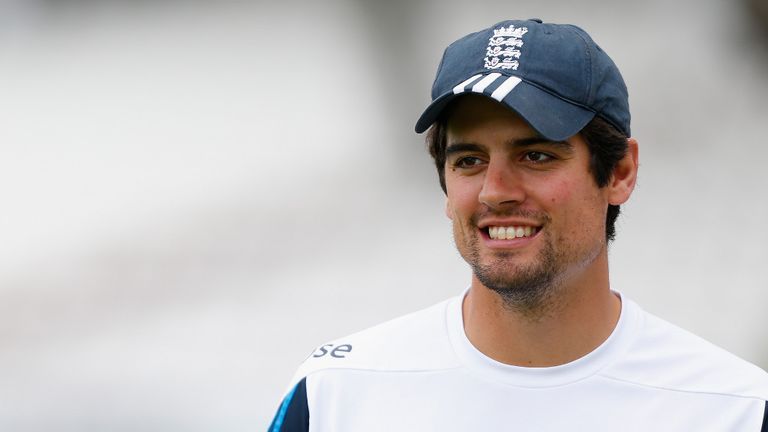 Andrew Strauss says England's players will have even greater respect for captain Alastair Cook after he guided them to a 3-1 Test series victory over India.
Cook's future as skipper appeared uncertain when, off the back of an Ashes thumping and a home loss to Sri Lanka, England slipped 1-0 down in their duel with MS Dhoni's men.
He is a special bloke who is often underestimated and this win shows there is more to him than people think.
Strauss on Cook
But the opener's form with the bat returned in the third game at The Ageas Bowl – the right-hander scoring 95 and 70 – and he subsequently guided his side to three successive wins.
Sky Cricket commentator Strauss says that turnaround will have impressed Cook's charges, and hopes the 29-year-old is no longer "underestimated" as he moves forward.
"I think Cook's reputation in the team will be greatly enhanced as the players will go: 'Hats off to you, Cookie, we thought you were dead and buried but you've turned it around'," said Strauss.
"He is not a Shane Warne tactical genius – I don't think he has ever pretended to be – but he is very methodical, very good in the dressing-room environment, and he is getting better tactically and evolving as a captain.
"He is a special bloke who is often underestimated and this win shows there is more to him than people think."
Cajoled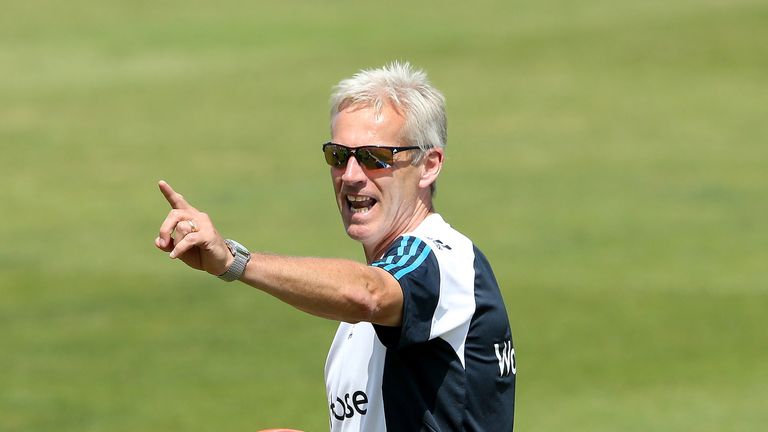 The success over India is also the first experienced by Peter Moores since he returned to the England head coach role in the spring, five years after a clash with Kevin Pietersen led to his departure from the post.
Strauss thinks Moores is more comfortable in the current England set-up than the star-laden one he entered in 2007, while he also praised the former Lancashire coach for re-energising his county's established campaigners.
"There was a lot of chat when Moores was reappointed about whether he was the right man and, if so, what had changed to make him the right man," added the pundit.
"What has changed is that he has a different side with a lot more inexperienced players and Moores works really well in those circumstances.
"He will be delighted that he has been able to get his feet in the door and buy himself time after such a fraught start to the series, while he will also be pleased that pieces of the jigsaw are settling into place with the likes of Gary Ballance at No. 3.
"He has cajoled England's senior players and spoken to them about leading the way without giving them the rocket – and they have really responded to him.
"They were in a hole after the Ashes and all had psychological issues but Cook led the way with his 95 at The Ageas Bowl and Stuart Broad, James Anderson and Ian Bell then came back.
"England are not the finished article but I don't think anyone in their group believes that they are.
"They know they have a lot of hard work to do if they want to match the heights of previous England sides - and test Australia next summer."