Cricket Expert & Columnist
The Wall of fame
Rahul Dravid was rightly respected as one of the best batsmen of the modern era, says Mike Atherton.
Last Updated: 09/03/12 11:33am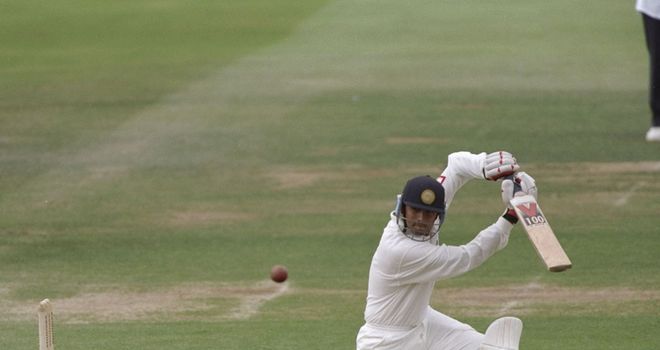 Rahul Dravid was an outstanding player, one of the best of the modern era.
A very technically-gifted batsman, his style was of a type that is becoming increasingly rare; his game was based on a rock-solid defence, whereas most players coming through now tend to base their game on attack.
That solidity allowed him to thrive in all conditions and was the basis of his longevity in Test cricket. There aren't many Indian batsmen who have played abroad as well as Dravid.
He was an outstanding role-model, too, highly-respected the world over. I've certainly never heard anyone say a bad word about him. All in all, he was a fine player and a good man.
Excellence
While his ability to stay at the wicket earned him the nickname 'the Wall', like all top-class players Dravid had a full-range of strokes.
For me his name is right up there with the great players in the modern era: Ricky Ponting, Jacques Kallis, Sachin Tendulkar.
To some extent he will always be remembered in Tendulkar's shadow, but to my mind there is precious little between them as batsmen.
Tendulkar might be a slightly better all-round player, but you are talking about a hair's breadth. For that reason I've always felt that Dravid hasn't quite been given his due.
If you're facing a top-class attack on a pitch that is doing a bit and you had to pick the batsman who is most likely to get you critical runs, I'd put Dravid ahead of anybody in that Indian team.
For that very reason his performance on India's last tour of England stood out; he was a beacon of excellence in an otherwise shambolic side.
He may have been coming towards the end of his career, but he showed all of his technical skill and determination in a bid to shore up a sinking ship.
You often find out a lot about players when they are part of a team that is struggling. He scored 461 runs in four Tests - almost 200 more than Tendulkar - while his average of 78.83 was twice that of any other player.
That series came four years after he successfully lead India to their first win in England since 1986; a momentous achievement in its own right.
Studious
You have to go back considerably further to trace the start of Dravid's Test career.
I'd seen a little bit of him in county cricket before he made his debut against us at Lord's in 1996 and remember him coming to chat to me at length about batting.
He was always a studious and earnest individual, someone who was always looking to learn more and develop his game.
He came in down the order at seven and together with Sourav Ganguly and the tail helped India earn a first-innings lead in a match that was eventually drawn.
The 95 runs he scored back then were the first of his 13,288 in Test cricket and they gave us an indication of the way he would thwart and grind down teams throughout his career.
In the next Test, the third of the series, he weighed in with 85 to indicate again that he had no intention of staying at seven for long!
Sixteen years later the time has come to move on.
The way India played in their last two series illustrated the need for the team to evolve and when you've got young players like Virat Kohli coming through, those guys need to be given a decent run.
Change has to come and it's time for the selectors to be more proactive in encouraging their best talent by passing Dravid's responsibilities onto them.