Cricket Expert & Columnist
England can finish off New Zealand at Headingley, says Athers
Mike Atherton says New Zealand must patch up some old batting wounds before the second Test.
Last Updated: 05/07/13 9:12am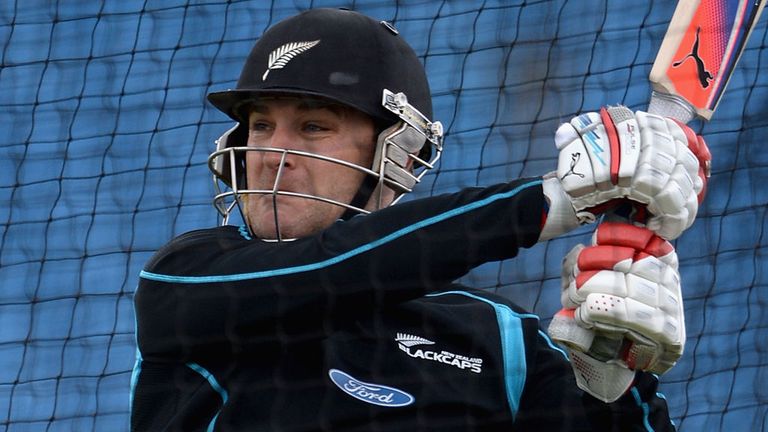 The memory of being bowled out for 45 in Cape Town in January was rather put to bed in their home series against England because they played on some pretty lifeless pitches with no movement in the air or off the seam.
But as soon as they got back in conditions at Lord's that tested their technique, they fell apart again.
New Zealand's fallibility against the moving ball is odd given that their batsmen are brought up on slow seamers, although admittedly drop-in pitches might have changed that slightly over the years.
To play movement you need to leave the ball well, make the bowlers bowl in areas where you want to play rather than an area that will get you in trouble - Peter Fulton's second innings dismissal being a classic example of that - and try to find a balance between batting patiently and not letting the bowlers dictate terms.
You can't be gung-ho but you can't go completely into your shell either - you have to find that balance. Headingley isn't the seaming pitch it was of 20 years ago and the surfaces there tend to be much better than they were, but equally if it is overcast the ball will still move around.
Like many grounds in England the overhead conditions dictate much of what goes on down below. The forecast is not good for Friday or the weekend, so we may have plenty of cloud cover here.
Ballast
New Zealand have been forced to make some changes for the second Test and I think it's fair to say that they are not particularly weaker for them, although BJ Watling is a good cricketer and his replacement Martin Guptill has not played much cricket of late.
It will also be interesting to see if Brendon McCullum is less effective as a captain now that he has taken the gloves and just how much of an impact Daniel Vettori can have if he plays at Headingley.
Vettori is one of the greatest bowlers New Zealand have had but he hasn't played Test cricket since July. At his best he is a serious cricketer, but the question is 'how match fit is he'?
Vettori will only play if he thinks he is fit and I think that is fair enough because he has been around a long time and will know exactly how he is feeling physically and how the ball is coming out of his hand.
If he does play, he certainly does bring a bit more ballast to the lower-middle order; he is an under-rated batsman for sure.
Key
England's aim is straightforward - win the series 2-0.
Stuart Broad and James Anderson were outstanding in New Zealand's second innings but amid all the fanfare it's worth remembering Broad's spell on Saturday morning too.
New Zealand began day three 80-odd runs adrift with six wickets in hand on first innings. That was their chance but Broad knocked McCullum over early. Of all his wickets, that was probably the key one because it really got the ball rolling for England.
Looking forward, this is quite an important game for three players in particular - Nick Compton, Jonny Bairstow and Steven Finn - given that this is the last chance to play any Test cricket before the Ashes.
I know the players are banned from talking about the Ashes but it will still be there at the back of their minds.
Kevin Pietersen's anticipated return puts pressure on Bairstow and, to some extent, Compton to score runs while Finn was a bit flattered by his bowling figures at Lord's and needs to improve here.
England's Player of the Year, Matt Prior, had a rough ride of things at Lord's but we can forgive him the odd off-game.
There was a lot of talk before the series about what a fantastic time he'd had of it, and rightly so, but cricket is a game that will come back and bite you just when you think you've got it sorted.
Prior is old enough and wise enough to know that and no-one will be more determined than him to put things right after what was a rude awakening.