Cricket Expert & Columnist
'England bowlers deserve credit for perseverance against India on day two of first Test'
Trent Bridge track offering little for seamers
Last Updated: 10/07/14 8:00pm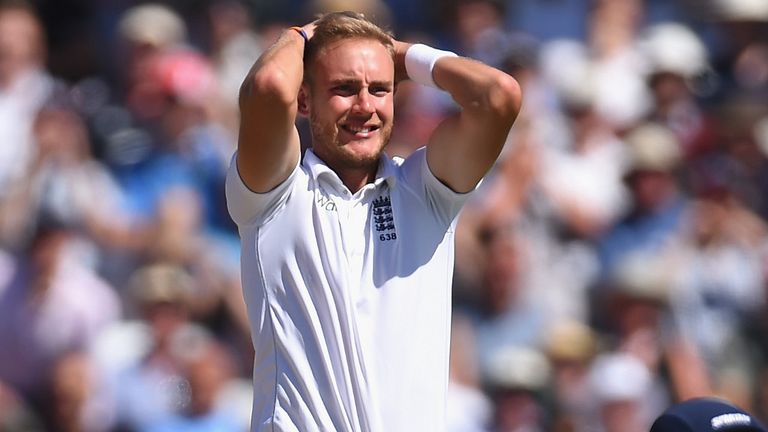 Michael Atherton praised the performance of England's bowlers on day two at Trent Bridge, despite a 111-run final-wicket stand from India taking the tourists to 457 all out.
On a slow, low surface in Nottingham, England had to toil throughout the morning session on day two, but a lower-order collapse after lunch – including four wickets in 29 balls – reduced India to 346-9.
However, number nine Bhuvneshwar Kumar (58) and last man Mohammed Shami (51 not out) – who averaged 3.3 with the bat before the match – produced a remarkable combination of determined defence and aggressive shot-making to frustrate their hosts.
In spite of the pair's heroics, though, Atherton commended England's pace attack for their perseverance.
It was bone-jarring work but the bowlers stuck at their task very, very well.
Michael Atherton
"It was bone-jarring work but the bowlers stuck at their task very, very well," said the Sky Cricket expert. "There was next to nothing in the surface for them and I thought, between them, the bowlers and the captain did pretty well.
"At 2.10pm, when the last two came together for India, there was a chance England would have bowled India out for 360 or 370 and at that point you're saying 'that is a fantastic performance on this surface'.
"Obviously that last wicket partnership for India took the game away from England a little but it was very flat and there was nothing there for the seamers at all. The groundsman overnight said he hoped it might get a little bit quicker – but it didn't.
"It was back-breaking work and there was no spinner to take the heat off the seamers. Moeen Ali got clattered a bit – and that's going to be the tactic from any opposition side, which means Alastair Cook's got to keep on throwing the ball to James Anderson, Stuart Broad and Liam Plunkett and these guys are going through 30-odd overs, which is very tiring for them.
"But they stuck at their task very well; Broad's figures (2-53 off 33 overs) on a wicket like that were excellent and Anderson was threatening."
Exposed
There was more woe with the bat for England's captain Cook, though.
After eventually ousting India's final pair, the under-pressure opener lasted just ten balls before being bowled for five off his thigh pad by Shami.
Cook has now gone 25 innings without scoring a Test ton and Atherton reckons the skipper's eagerness to end his dry spell contributed to his downfall.  
"It's a curious dismissal," he said. "If you get bowled behind your legs it's often to a really quick bowler and your judgement is wrong. But Shami isn't someone you'd describe as rapid and it's a slow pitch – but he has got too far across.
"The unlucky bit is the ball got caught up between thigh pad and trouser leg and deflected downwards.
"English players, by and large, look to move a lot before the ball is bowled and Cook is one of those, he has quite big trigger movements. Of course, if you get one of those slightly out of sync you get yourself into the wrong place and he's gone too far across and exposed his leg stump.
"It's a misjudgement, allied to a little bit of bad luck – which I'm afraid happens when you're in that bad trot."
Cook's dismissal leaves Sam Robson (20) and Gary Ballance at the crease (15) with England on 43-1 and Atherton says it is crucial the home side bat long in their first innings, given the surface at Trent Bridge.
"First innings runs are absolutely vital here," he said.
"You do not know what that pitch is going to do on the fourth day. It might start going underground, it might spin for Ravindra Jadeja… get your runs first up."