Cricket Expert & Columnist
Joe Root: England batsman is playing naturally and reaping the benefits
Future captain should be left to flourish in the number-five spot
Last Updated: 08/08/14 5:54pm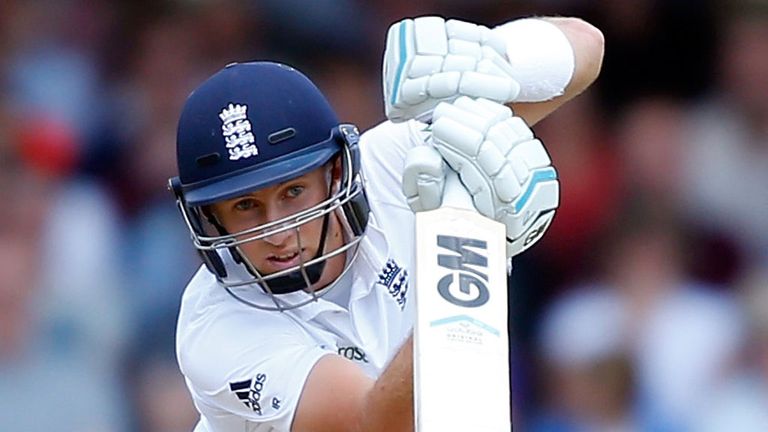 Joe Root's rebirth as an international batsman is down to adding an aggressive streak to his game, says Michael Atherton.
Root toiled with the willow during England's Ashes whitewash in Australia, scoring just one fifty in eight innings before being dropped for the final Test in Sydney.
However, the Yorkshire star has revelled in his middle-order spot this summer, posting a double ton against Sri Lanka, as well as totals of 154, 66 and 65 versus India.
There is a lot to admire about him, he is in there for the long haul and he is a captain down the line, a job he will find easier in the middle order.
Athers on Joe Root
Atherton reckons Root is batting with freedom – but has urged England to resist the temptation to shift the 22-year-old back up to the top of the order.
"Root's renaissance has been one of the most pleasing aspects of the summer and he has shown good adaptability at No. 5, a position where he should now stay," Atherton told Sky Sports.
"There is not much different technically from the winter but he has slightly changed his mindset.
"I watched him in the nets in Australia and he got into a very mechanical mode of playing where everything looked nice and he was drilling the ball to mid-off and mid-on.
"But he has gone back to the natural and instinctive player he was when he first came into the side in Nagpur a couple of years ago and he is looking to score runs all the time.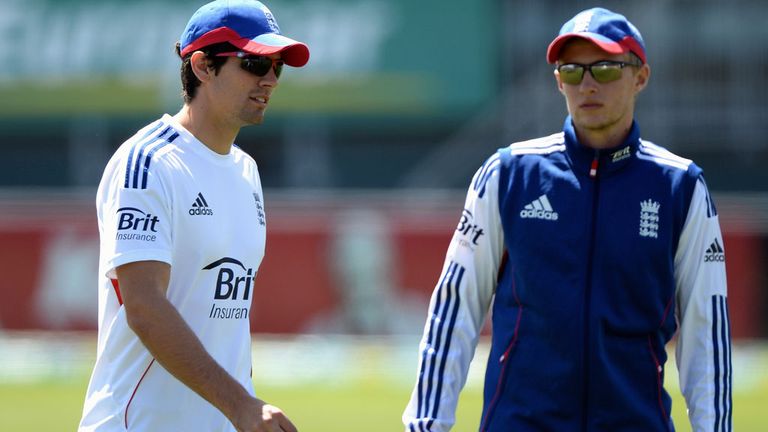 "There is a lot to admire about him, he is in there for the long haul and he is a captain down the line, a job he will find easier in the middle order."
Defensive
Root grafted his way to 48 off 94 balls – and two runs shy of a seventh five-day fifty – on day two of the fourth Test with India before rain intervened and ended play for the afternoon shortly after the lunch break.
The Sheffield-born star, with the help of wicketkeeper Jos Buttler (22 not out off 54 deliveries), has helped his country move 85 runs clear of India's first innings tally of 157.
Andrew Strauss saluted England's batting effort, in which Ian Bell (58) and Garry Ballance (37) also performed, but questioned visiting skipper MS Dhoni's choice of bowlers.
INDIA'S BOWLING FIGURES
Kumar: 3/47 from 18 overs
Aaron: 3/48 from 16 overs
Singh: 0/79 from 17 overs
Ashwin: 0/28 from 13 overs
Jadeja: 0/21 from 7 overs
"India just shaded the morning, albeit in good bowling conditions, but they were illogically defensive after lunch," said Strauss.
"England batted well after that but when you are only fifty-odd runs behind you desperately need the last four wickets.
"So for Dhoni to bowl Pankaj Singh and Ravindra Jadeja when his best two bowlers were Varun Aaron – who has bowled at pace and produced a couple of snorters, particularly the one that dismissed Moeen Ali - and Kumar didn't make any sense to me.
"That decision allowed Buttler to get himself in on a wicket that would probably be testing for his technique and he went about his business in a merry way.
"Sometimes as a captain you want to encourage your bowler and say: 'You might not have any wickets yet but I'm backing you' and that may have been the case with Pankaj, who is looking like the world's unluckiest bowler.
"But Jadeja was not as threatening as Ravichandran Ashwin so I really don't understand that one."#
Watch day three of the fourth Test from 10.30am, Saturday, Sky Sports 2.