Cricket Expert & Columnist
Nasser Hussain's England player ratings from West Indies ODI tour
Last Updated: 10/03/17 1:10pm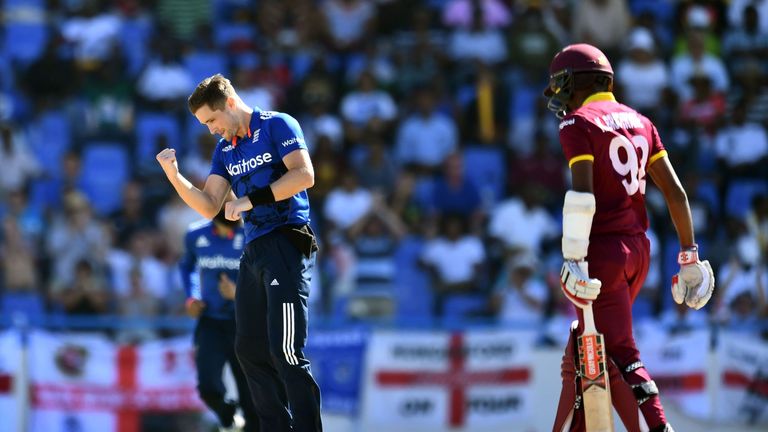 England romped to a 3-0 ODI series win in the West Indies - their first whitewash in one-day cricket in the Caribbean since 1991 - but which individuals impressed the most?
Sky Sports pundit Nasser Hussain runs the rule over each of the 12 players picked during the series and delivers his player ratings.
Read on for his scores...
Jason Roy 7/10
82 runs @ 27.33 - one fifty, Highest Score 52
He has played well. Some of the shots he plays off seamers, when he hits through the line in particular, are quite remarkable, especially on slow pitches like these in the West Indies. He still has to work a bit harder on his playing of spin - that 50-and-out dismissal to spin in the second game I was particularly disappointed with as it did lead to an England collapse. It put the middle-order under unnecessary pressure.
Alex Hales 9.5/10
110 runs @ 110.00 - one hundred, HS 110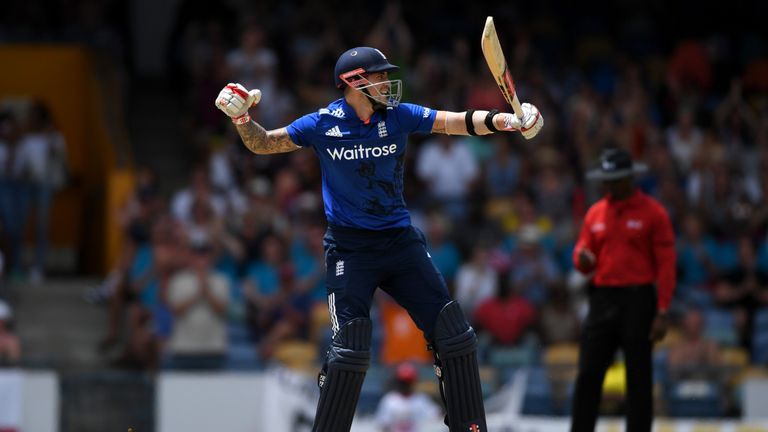 One game, one hundred. You can't do much better than that. I'm only taking half a point from him because he could have gone on to an even bigger score, maybe challenge his own record 171. It's not easy to come in after not a lot of cricket this winter and play like he did, and it puts to bed all the nonsense speculation over who will open the batting with Roy at the Champions Trophy. It will be Hales.
Joe Root 9/10
195 runs @ 97.50 - one hundred, one fifty, HS 101
He missed out in the first game, but in the last two he has been unbelievable, and on two tricky pitches. He struggled early on in his innings in each, especially in the third ODI, but it shows you how mentally strong he is that he can battle through those tricky spells and end up with close to a run-a-ball hundred.
Eoin Morgan 8/10
125 runs @ 41.66 - one hundred, HS 107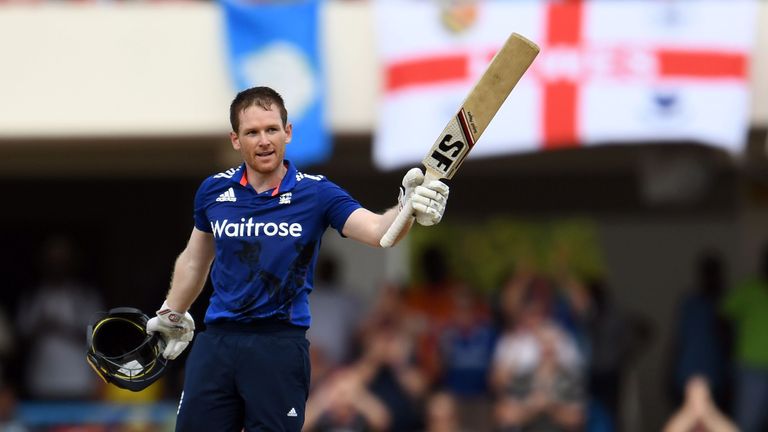 Got an important hundred in the first game. A bit like Root, he struggled for fluency early on - surviving an early drop - but he made the West Indies pay. He has continued that fine form he showed in India, and it has been a very good winter for him.
Ben Stokes 7/10
90 runs @ 30.00 - one fifty, HS 55
Two wickets @ 28.00, Economy 4.66
Little cameos throughout, scores of 30-odd with the bat, and he didn't bowl much. I'm surprised he wasn't called upon with the ball in that first game, but it's just nice for him to get some cricket and after that multi-million pound IPL deal just have a fairly low-key series.
Jos Buttler 4/10
21 runs @ 7.00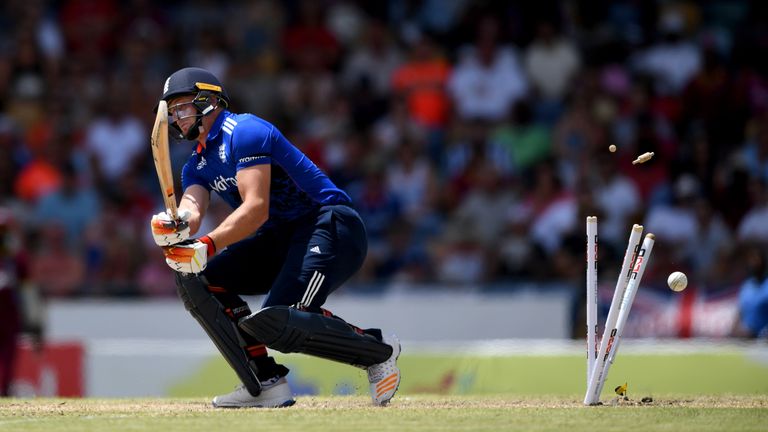 It's a low score, but I wouldn't worry about him too much to be honest. Very rarely in a team do you have every single player in form at the same time. He is just going through one of those quiet patches. He was often sent out there just looking to have a bit of a hit, a bit of fun. Maybe he has been hurt by his re-introduction to the Test team, that little bit of confusion after flicking from one form of the game to the other.
Moeen Ali 6/10
34 runs @ 17.00
One wicket @ 108.00; Econ 4.90
When he bowls, he is always economical. He's somewhat the opposite of Adil Rashid - who takes wickets, but goes for a fair few runs - while Ali doesn't pick up many wickets but keeps things tight. He has bowled okay in this series, though his batting is still a bit hit and miss. I think we can get more out of him.
Chris Woakes 9.5/10
81 runs @ 81.00 - one fifty, HS 68no
Seven wickets @ 12.71, Econ 3.56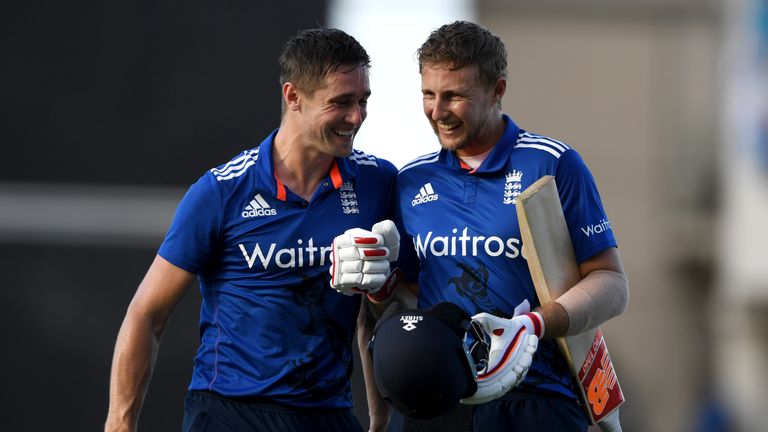 Deservedly named man of the series. I really think he is a fantastic cricketer - it sort of goes under the radar how good he is. Brilliant with the ball, but also that knock he played in the second game to help England get over the line, was magnificent. His consistency almost allows Stokes to play in the maverick way he does, because he knows he's got Woakes still to come after him.
Liam Plunkett 8/10
10 wickets @ 9.90, Econ 4.09
A big series for him. He has been given a rare chance - he's often the scapegoat that comes in and out of the team, so it has been nice to see him play all three games, and be rewarded by finishing the leading wicket-taker. He's found a nice rhythm and despite the slow pitches, he has got good carry. He is important to England, as looking for that wicket-taker in the middle overs that they've lacked in the last year or so, Plunkett could be it.
Adil Rashid 6/10
Four wickets @ 25.25, Econ 5.22
Like I say, he's still a bit expensive with the ball and will bowl the odd poor delivery, but he also gets wickets. He is also particularly good against lower-order batsmen. Towards the end of the West Indies innings in the second ODI was his best spell - the skipper goes to him to get rid of the tail, and with the extra man out in the outfield, he can go through his variations as the lower-order can't pick him.
Steven Finn 7/10
Four wickets @ 30.50, Econ 4.51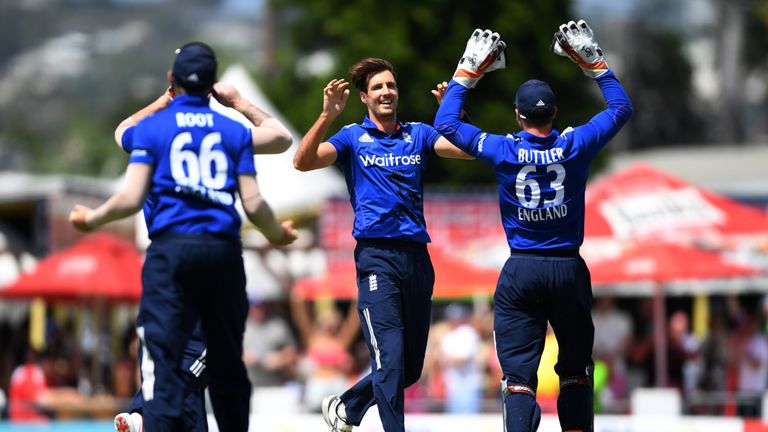 It's not been easy for him as all winter he has been carrying the drinks, so he'll be better for playing three games in a row. He bowled well, although sometimes he does get a bit carried away with the bounce and bowl too short. He also bowled a little bit legside in the first couple of games, but remedied that in the third, his best match of the series. I'm not sure he gets into my starting XI though for the first match of the Champions Trophy.
Sam Billings 6/10
52 runs @ 26.00 - one fifty, HS 52
He will be disappointed by his first game - getting to fifty but then getting out. You could tell he was frustrated as he knew that was his opportunity there, as every opener can get the odd nought, like he did in the next game. Personally, even if he had got two fifties, I would still have gone back to Hales. Going into a major tournament like the Champions Trophy I want a specialist opener.