Cricket Expert & Columnist
England v India: Indian seamers hold key for Alastair Cook and MS Dhoni
England should start as favourites - but then they did against Sri Lanka!
Last Updated: 09/07/14 8:15am
India have a batting line-up full of stars but it will be their seamers that win or lose them the series.
The likes of Cheteshwar Pujara, Virat Kohli, Murali Vijay and Rohit Sharma have excellent techniques, are hungry for runs and should be able to bat anywhere in the world. But can India's attack follow Sri Lanka's example and trouble England's top order?
Sri Lanka built up pressure on flat pitches at Lord's and Headingley by bowling four to six deliveries an over in the right zone to restrict England's scoring options.
The worst thing Ishant Sharma, Mohammad Shami and Bhuvneshwar Kumar could do is hit that area three times out of six; if they bowl short and wide to Alastair Cook, they'll let him off the hook and India will find themselves in trouble as England's confidence grows.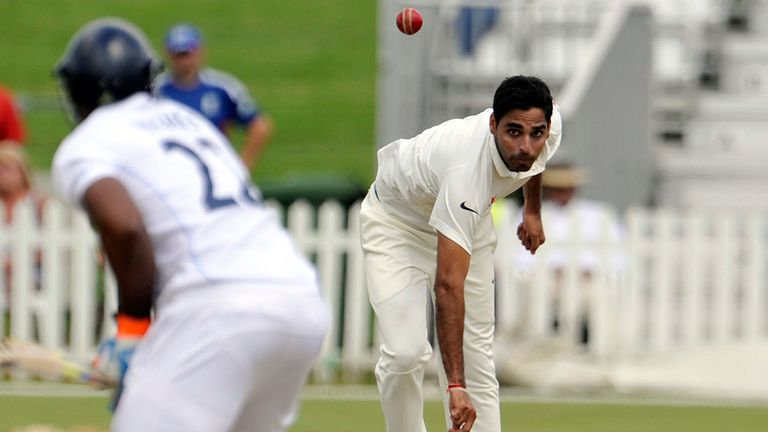 Balance
I'm sure coach Duncan Fletcher will have his fingers crossed at times – especially after the 4-0 defeat in 2011 - because India simply haven't produced the seamers they would have liked to over the last four or five years.
When they won in England under Rahul Dravid in 2007, they had the likes of Zaheer Khan, RP Singh and Sreesanth at their disposal, while on the last tour they had Praveen Kumar, who bowled a full length pretty well. Bhuvneshwar Kumar, who is a very canny bowler, could fill that role for them this time.
What will concern Fletcher the most is the balance of the side. He loves his sides to have batting depth but he'd love to have five bowlers in the team too.
One option is to move MS Dhoni up to six to free up room for Stuart Binny as the all-rounder but I think that would be a gamble.
Dhoni is a high-class player but he has only batted at six in a Test overseas once – against the West Indies at Basseterre in 2006 in a second-innings run-chase – and moving him up would expose India's lower-order.
Advantage
Bearing in mind India's dire touring record - they haven't won an overseas Test since 2011 - England should start this series as favourites but they did against Sri Lanka and lost. Like the tourists, they are a side low on confidence that desperately needs to win.
We've already seen a number of good individual performances this summer. England now need to convert those into wins and a large part of that comes down to Cook's ability to get the team pulling together.
Playing five Tests in 42 days will not be easy for either side but, unlike India, England have played a lot of five Test series and back-to-back Tests.
They also have home advantage, although there is a lot of talk in the papers about how much moisture is being taken out of pitches by new drainage systems.
Whatever the conditions, it's essential that the edges carry to the slip cordon – something that didn't happen on several occasions at Lord's and Headingley.
If Jos Buttler does come in for Matt Prior at any point in the series, that could destabilise England a little bit in terms of where the slips stand, but there's no reason why he can't enjoy the same success at Test level as Sam Robson, Moeen Ali and Gary Ballance - and the returning Liam Plunkett – have done of late because he's a very good cricketer.
Given the workload ahead, Cook will need to look after Jimmy Anderson and Stuart Broad and rotation and rest will be a theme of the summer.
Some of the long spells that Anderson bowled at Headingley – particularly early on – worried me; of course, it's always tempting to keep a bowler of his calibre on if he's bowling well – and Jimmy always wants the ball – but you've got to think about what shape they'll be in when you need them to perform two or three days' down the line.
England's lack of a frontline spinner means there's a danger that the seamers could get bowled into the ground so if the selectors go with Moeen Ali, Cook has got to use him to give the seamers some rest.
Watch England take on India in the first Test of the series from 10am on Sky Sports 2 on Wednesday.
Fellow former England captain Mike Atherton shares his views on the series ahead on the Sky Cricket Podcast...