Cricket Expert & Columnist
'Alex Hales should open for England in World Cup rather than Ian Bell'
But selectors likely to err on side of caution and go with experience, says Nasser Hussain
Last Updated: 13/01/15 5:11pm
Former captains Nasser Hussain and Michael Atherton both picked Alex Hales to open rather than Ian Bell in their first-choice England XIs for the World Cup.
Bell was preferred at the top of the order in place of former skipper Alastair Cook and scored a fifty as England beat an Invitational XI by 216 runs on Monday in their opening game in Australia.
But Hussain said he'd prefer to see Nottinghamshire's Hales – who has played just seven ODIs to Bell's 150 – in the side, although he believes the selectors will be of a different opinion.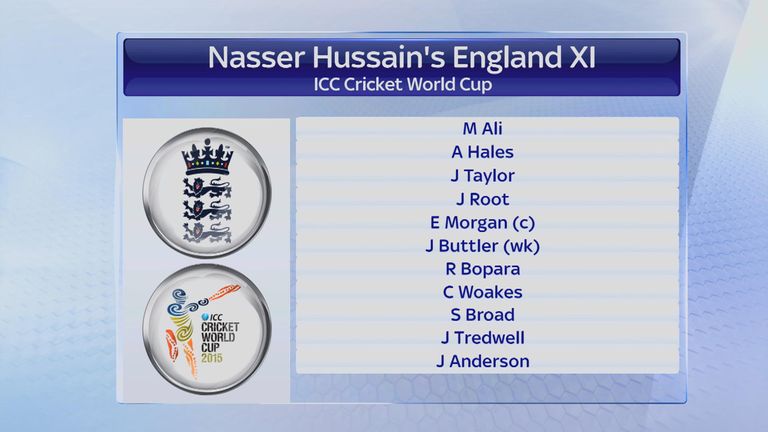 "I think they will go for Bell – personally I'd go with Hales because I want a new brand of carefree cricket. I know he can do it – I've seen him," Hussain said.
"He's a bit out of nick at the moment but it tells the team what we're trying to do. Ian Bell has had a lot of chances but they feel he will go well in Australia because of the pace on the ball.
"Hales can scare bowlers but like any young international player, and batsmen in particular, he's been found out.
"I spoke to Duncan Fletcher in the summer and India, within one game, had worked out that if you bring the ball back into him and bowl pretty straight to him he likes to open up the off-side.
"In 50-over cricket with two white balls coming in at you, with Mitchell Johnson running in at you with 80-90,000 people in – can he do the same? The selectors look like they are going to err on the side of caution and go with Bell."
Hussain selected Chris Woakes as England's third seam bowler behind Stuart Broad and James Anderson but, in the only difference between the two pundits' teams, Atherton opted for Steven Finn instead in the belief that the Middlesex bowler will prove a handful on Australia's bouncier pitches.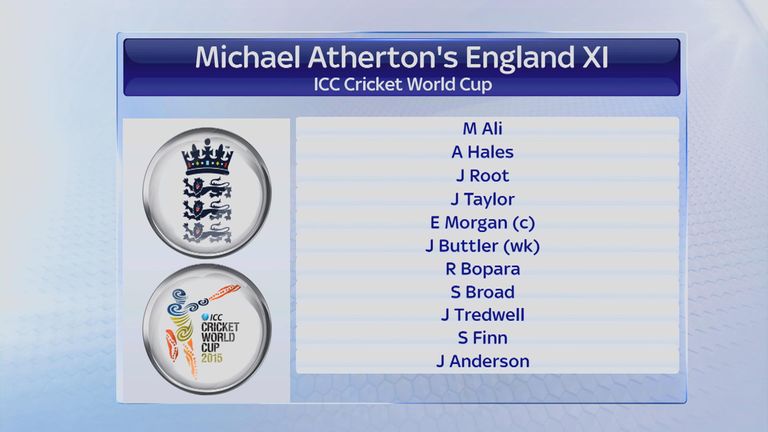 Atherton said: "A lot of focus has been on England's batting recently but they've gone for more than 300 on lots of occasions, so I'd want to be saying – particularly to Broad, Anderson and Finn – wickets are vital.
"In Australia, if you've got a bouncy pitch, I'd want to say to Finn, 'run in and bowl fast and hard and aggressively for me' – remember that wickets are really important in one-day internationals.
"But on a slower pitch it may well be that you've got Ravi Bopara to do a bit of bowling and maybe Woakes comes in the side. You've got James Tredwell as well as Moeen Ali, and Joe Root to bowl some off-spin. Everything is conditions dependent."
Nasser's XI: M Ali, A Hales, J Taylor, J Root, E Morgan, J Buttler, R Bopara, C Woakes, S Broad, J Tredwell, J Anderson
Athers' XI: M Ali, A Hales, J Root, J Taylor, E Morgan, J Buttler, R Bopara, S Broad, J Tredwell, S Finn, J Anderson
Watch England take on Australia in the first game of the Tri-series live from 3am on Sky Sports 2 on Friday morning.