Sky Cricket Podcast: South Africa beat England 3-2 in ODIs
Eoin Morgan, Nasser Hussain, Shaun Pollock and Alec Stewart analyse series
Last Updated: 15/02/16 5:05pm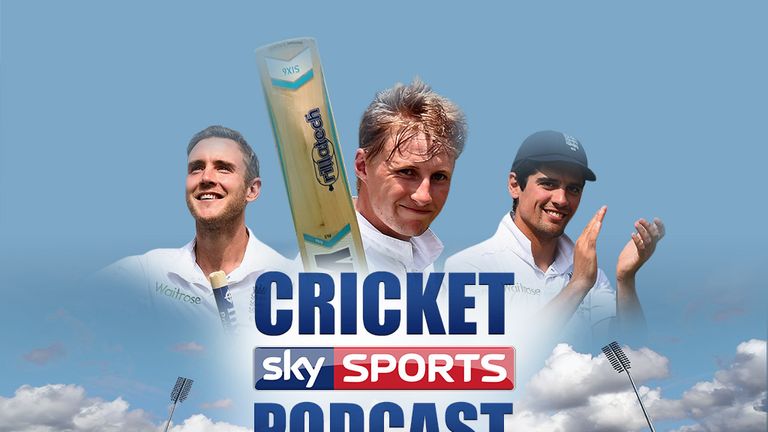 Alec Stewart joins David Gower on the latest Sky Cricket Podcast to assess just how England managed to let a 2-0 lead slip against South Africa.
AB de Villiers steered his side to a 3-2 success with a five-wicket victory in the fifth and deciding ODI at Cape Town to end England's hopes of a Test and ODI series double.
Click on the link above to get the South African perspective on that success from former all-rounder Shaun Pollock, while Nick Knight gets the view from the England camp in conversation with Eoin Morgan.
That's the overview. Here's the breakdown…
ENGLAND's EVOLUTION - it's one year since England's hapless World Cup campaign, so just how much has the side developed in the 12 months since?
MIND GAMES - we assess whether there's a danger that England's ultra-aggressive approach could consistently affect their game management
HEROIC HALES - the Nottinghamshire opener came of age on the ODI stage, scoring his second century at Cape Town, so how has his game developed?
TERRIFIC TOPLEY - the left-armer gave England hope with three quick wickets at Newlands. Just how big an international future does he have?
BEST OF THE BEST - our pundits explain their picks for the standout batting and bowling performances of the series
T20 PREVIEW - the action continues with the first T20 international on Friday but who will come out on top and why?
Click here to download the latest Sky Cricket Podcast or listen via the audioBoom link above. Then make sure you join us for the first T20 between South Africa and England, from 3.30am on Sky Sports 2 on Friday.