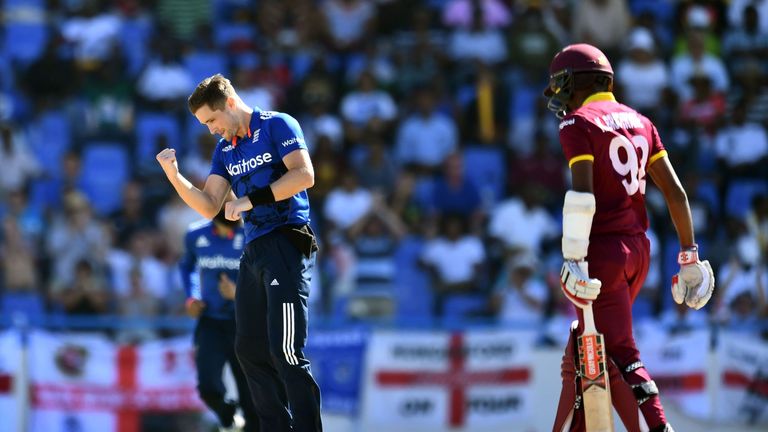 Chris Woakes does not foresee English cricket being hit by the kind of pay dispute threatening this year's Ashes series.
Australia's vice-captain David Warner this week warned Cricket Australia "might not have a team for the Ashes" unless they back down on implementing a new pay structure for contracted players.
Warner also suggested there are plenty of lucrative opportunities elsewhere given the rise of all-star domestic Twenty20 tournaments around the world.
But Woakes, due to join England's training camp in Spain after playing for the Kolkata Knight Riders in the Indian Premier League, said: "It's not on our radar - we are paid very well and looked after by the ECB and the PCA.
"What lies ahead lies ahead, and we'll cross that bridge when we get to it.
"It sounds like the [Australia] players are standing firm for what they believe in. If it gets to the stage where the Ashes are under threat, of course it would be a shame for it to not go ahead. It's the pinnacle...but we are concentrating on what comes next."
What comes next for Woakes is a one-day international series against South Africa followed by the Champions Trophy.
And the seamer, who was encouraged by England bosses to go to the IPL and miss the recent series against Ireland, says England will always take precedence over Twenty20 offers.
He said: "You want to do both, but the be-all and end-all is playing for your country. I would never turn my back on a tour unless the decision is taken above me.
"[ECB director] Andrew Strauss and [coach] Trevor Bayliss were keen for us to go and miss those games. If it came down to them wanting us to stay, you would stay.
"It's a Catch 22, but I'm sure a balance will be struck - and 99 per cent of the time international cricket will take precedence."