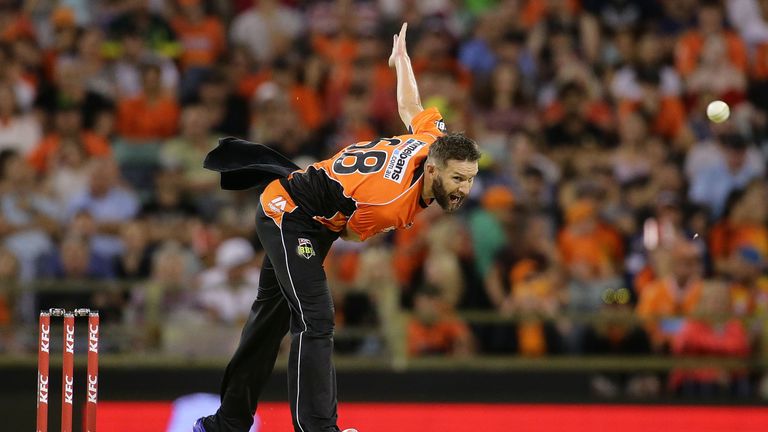 Andrew Tye will not be returning to Gloucestershire this summer after suffering a shoulder injury during the Indian Premier League.
The Australian fast bowler was due to play for the county during this year's T20 NatWest Blast, but needed surgery after being injured playing for Gujarat Lions.
Gloucestershire coach Richard Dawson said: "Andrew went home to Australia and had surgery, and now he's got to rehab his shoulder so that he can come back to full fitness.
"It's disappointing for us because he performed well last year, and for him because he was doing well in the IPL. We obviously wish him a speedy recovery."
Gloucestershire have yet to decide whether they can find an overseas replacement for Tye.
They are also waiting on the return to fitness of left-arm seamer David Payne who recently underwent a hernia operation.