Cricket Expert & Columnist
Bob Willis calls for England's batsmen to follow South Africa's patient approach
Last Updated: 16/07/17 8:33pm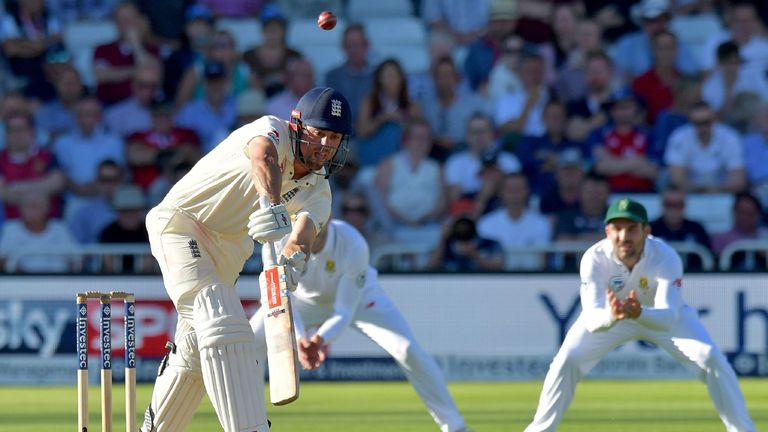 Bob Willis has called on England's batsmen to heed South Africa's patient approach with the bat as they look to salvage something from the second Test at Trent Bridge.
England will start day four on 1-0, requiring a world-record 474 to win after half-centuries from Hashim Amla, Dean Elgar and Faf du Plessis helped them to bat through the vast majority of the third day before making a late declaration.
With a draw all but ruled out, Willis believes England must control their attacking instincts if they are to have any chance of claiming the most improbable of victories.
"We hear all about this aggressive approach from England, all the time, they take it to the nth degree," he told The Verdict. "Today was a batting lesson that England should have learnt from.
"We see a lot of one-day cricket, T20 cricket and even in Test cricket we get used to four runs an over. South Africa went along for most of the day at just under three runs an over - perfectly adequate with all the time left in the game.
"That is what England have got to think about doing, they're too impatient, too many shots played too early and they're still very speculative batting against spin. I thought perhaps we'd got that out of our system last winter but we still look very vulnerable against the slow bowlers."
Perhaps the England player most suited to such an approach is former captain Alastair Cook, who has proven himself more than capable of occupying the crease for long periods.
However, the statistics suggest that it would be folly for Joe Root's men to rely too heavily on Cook in Nottingham.
"One of the main problems for England is that the cornerstone of England batting at the top of the order is Alastair Cook," added Willis.
"This is his 17th innings [at Trent Bridge], he has a top-score of 50 and an average of 20 so he doesn't like batting here.
"Cook does not perform well at this ground for some reason and already this evening, in that short spell of four overs, he has had problems with [Morne] Morkel coming around the wicket at him."
Another issue for England comes in the make-up of their top three, all of whom are left-handers and have struggled against South Africa's opening bowlers, Morkel and Vernon Philander.
The solution, as far as Willis is concerned, would be to promote the right-handed Root back up to the No 3 spot.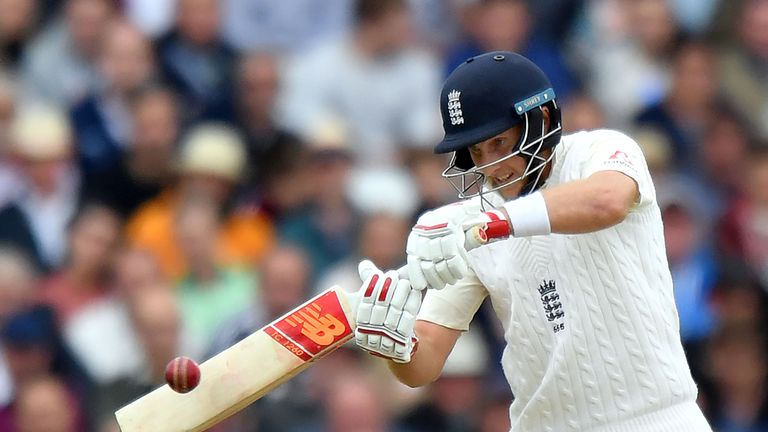 "Call me old fashioned but the best player in the side should be batting at No 3," he said. "I've said it often, if you're 0-1, in he comes, he's got the technique to fend off that new ball and save the innings, if you like.
"If he comes in at 190-1 then he got the skills to press on and make a massive first innings score or, indeed, a second innings score in a run chase.
"It's tough on Gary Ballance, this is his third throw of the dice and it must be his last because they won't give him a fourth chance if he fails in this run of matches. I think it's tough for him to go in at three and Morkel and Philander will be lipping their lips."
With the pitch at Trent Bridge beginning to deteriorate, England's task is an unenviable one but Willis did provide one small positive for the home side to cling to.
"You'd just think [the variable bounce] would get worse on days four and five but it does seem to be easier batting at this particular ground when the sun is out," he added. "And the sun is due to be out for the next two days."