Joe Root says it is 'unfair' to be too critical of England after South Africa defeat
By Mark Crellin
Last Updated: 18/07/17 8:51am
Joe Root has dismissed suggestions that the England batsmen do not show the game of Test cricket enough respect.
Root and his side have come in for criticism following their 340-run loss to South Africa in the second Test at Trent Bridge, in which they were bowled out for scores of 205 and 133.
England played well to win their first Test under Root's leadership at Lord's last week, but now find themselves with questions to answer after South Africa comprehensively levelled the series.
Michael Vaughan questioned England batsmen's respect for Test cricket, to which Root said: "I think that's very unfair.
"We pride ourselves on winning series like this, and unfortunately we've played poorly this week."
Nasser Hussain was also critical of England's batting performance in the second innings as the hosts were bowled out in 44.2 overs.
"I want to see people value their wicket," Hussain said. "If people bowl well, acknowledge it, don't say 'we're trying to play a positive brand of cricket'.
"A score of 133 all out is a rubbish brand of cricket - they are not showing a steely side."
Root conceded that England needed to find a better balance between defence and attack, and says they have managed it in the past.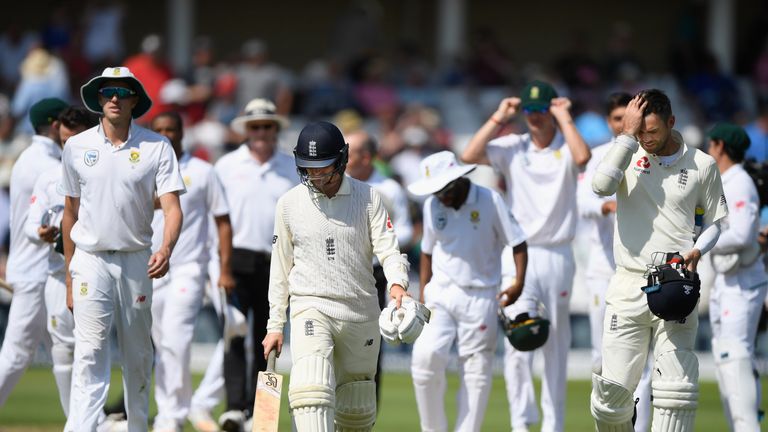 "We need to make sure we learn quickly," he said. "So if we are in a similar situation (in the third Test) at The Oval, for example, we play it slightly smarter.
"Part of Test cricket is trying to find a balance of both (attack and defence) - and even if it's not your strength, you build it into your natural game.
"You have periods where you can absorb a bit of pressure and find the right moment to apply it when chances come along.
"I think throughout this game we have not done that very well at all.
"We are capable of doing it and have done it previously, but this wasn't a very good example of it."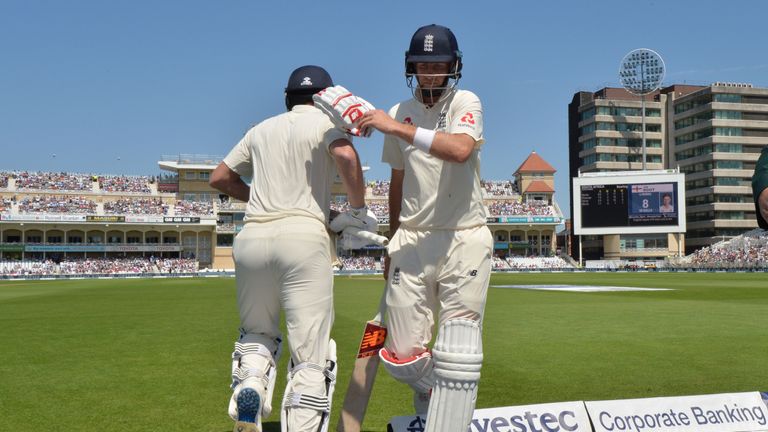 Root has experienced the joys of Test victory and then landslide defeat in quick succession at the start of his captaincy tenure.
"I definitely feel older - it's been a tough week," he added.
"South Africa responded very well from Lord's and, especially with the bat, we didn't assess the situation well enough in the first innings.
"After that, we couldn't find a way to get back into the game.
"It was very disappointing the way we played today (when they were bowled out in just 44.2 overs).
"We're a side that doesn't like giving anything away, and unfortunately today that wasn't a fair representation of how good we are as a team."