Cricket Expert & Columnist
Alastair Cook will remain key man for England for years, says Bob Willis
'Tom Westley showed good signs on England debut'
Last Updated: 28/07/17 10:51am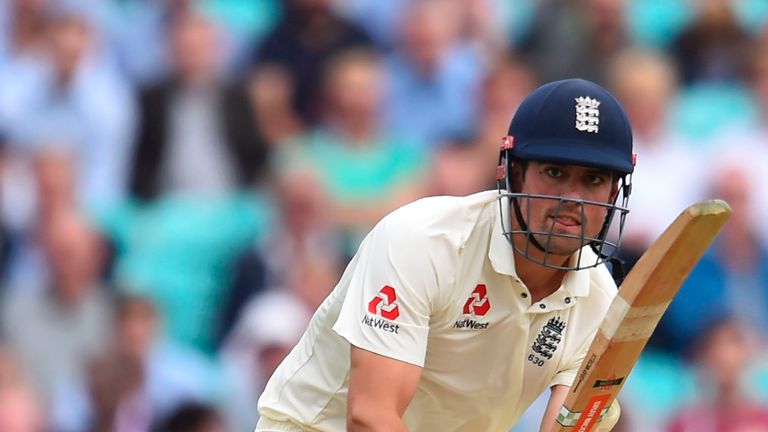 Alastair Cook stood firm for England once again on the first day against South Africa at the Oval - and Bob Willis expects the opener to carry on in that vein for years and years…
England picked three debutants in the third Test - Tom Westley, Dawid Malan and Toby Roland-Jones - but some things never change: Alastair Cook stepping up and grinding out runs.
He's obviously in love with this great game, as he proves by continually churning out scores when he heads back to Essex, and he will call his own time on his international career. They'll be no push.
Cook remains a fundamental part of this side - he and Root are head and shoulders above the rest in terms of quality of play, so the England selectors need to persuade him to play for as long as he can.
Most players say they aren't records men but, while I don't know whether Alastair can get up to Sachin Tendulkar's run tally, he has a lot of life left in him and plenty of batsmen he can surpass.
Lengthy touring is usually the first thing that stymies top players but he still seems hungry and while he is, I see no reason why he would quit, even if England were to win the Ashes yet again this winter.
The defeats in India clearly sapped his enthusiasm for captaincy and he also smarted a lot when he was left out of England's one-day side ahead of the 2015 World Cup.
But he has always had the temperament and character to brush off low scores and difficult periods, while he is probably more relaxed now without the burden of leadership.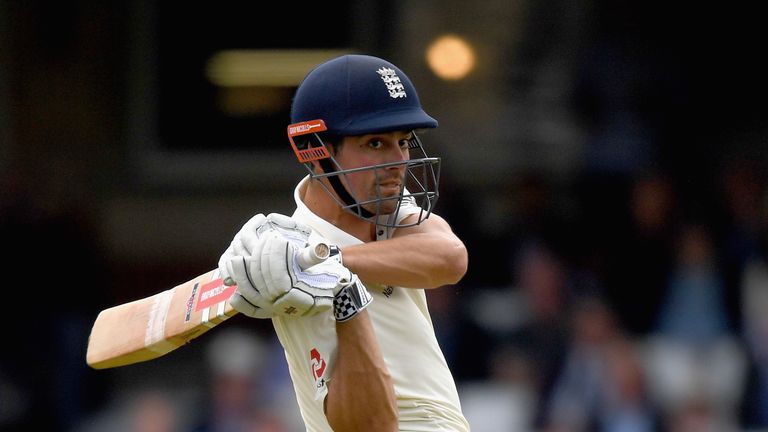 Perhaps England's top-order troubles, himself and Root aside, also make Cook even more determined to plunder runs - and are also a reason Root is not operating at three.
I know Mike Selvey has floated the idea of Cook batting at three while others, myself included, want Root to bat in that crucial spot, and either of those would see Root and Cook in tandem more often.
However, it seems the selectors and/or Root don't want their best two players in together too early, especially as, while Jonny Bairstow has become a reliable source of runs, you don't know what you are going to get from Ben Stokes and Moeen Ali match-to-match.
The spots at two, three and five look no nearer to being settled - you have seen how the step up from county cricket has been tough for Keaton Jennings, as well as the likes of Gary Ballance, James Vince, Alex Hales et al.
Westley fared pretty well on debut, though, before getting a good nut from Chris Morris and showed a solid temperament having been called into action so early following Jennings' duck - the jury is still out but there are definitely some positive signs.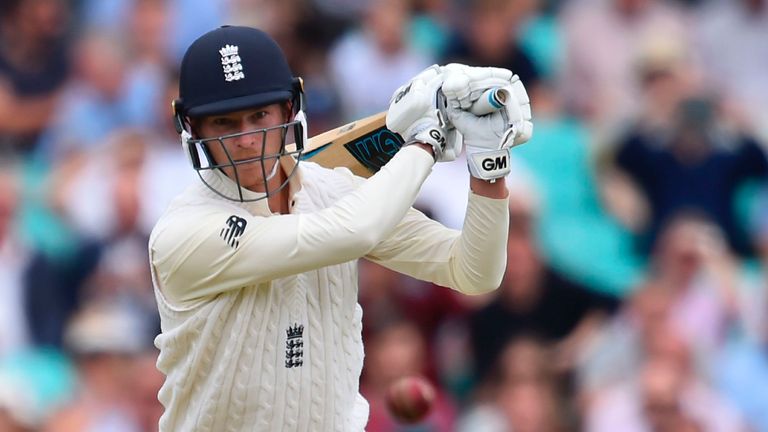 There is clearly a technical point to make about his closed face and preference for the leg side but there have been plenty of players who have got by like that over the years - more than got by in Kevin Pietersen and Jonathan Trott's case.
That technique is fine when the pitch is good, however, but when it moves around a bit, you can be exposed.
It's hard to judge Malan, who fell to a terrific Kagiso Rabada yorker, so soon but my issue with his inclusion is that it has shunted Bairstow down to seven and Ali eight.
Both of those batsmen are far more experienced than Malan, so he should have come in at eight, even though it sounds stupid to have a specialist batsman so far down the order.
England could have picked another spinner instead but Liam Dawson hasn't been great shakes so far and they are clearly not happy with Adil Rashid, albeit that he got the majority of the wickets in India and Bangladesh, and view him as solely a white-ball cricketer going forward.
I think South Africa's spinner, meanwhile, the underrated Keshav Maharaj, is part of the reason Root opted to bat after winning the toss in good bowling conditions - I don't think he fancied batting last against him on this surface.
Tomorrow, though, it could be Root's predecessor, Cook, who is England's most important man.