Australia pay dispute over as deal reached in principle
By Stephen Turner
Last Updated: 03/08/17 8:14am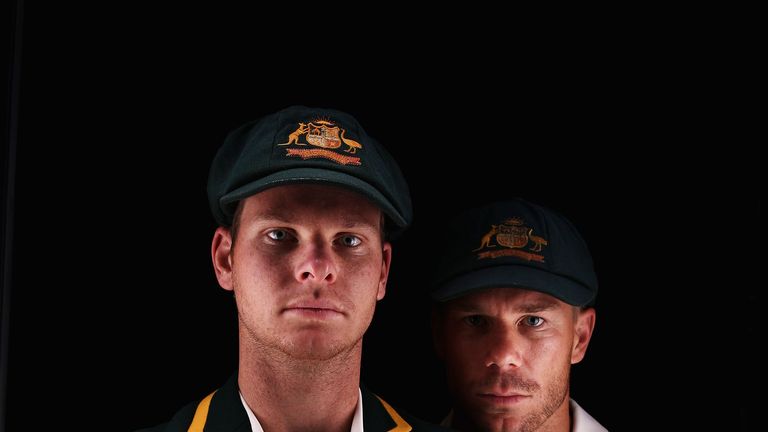 Cricket Australia has announced an end to the long-running player pay dispute which was threatening the Ashes.
The nine-month dispute, over a proposed restructuring of players' deals, had cast a shadow over Australia's upcoming tour of Bangladesh and even this winter's series against England.
But the latest round of talks between Cricket Australia and the players' union has yielded an agreement in principle without the need for independent arbitration, and the two Tests in Bangladesh are now set to go ahead.
"I think we've reached a good compromise, one we can both live with and one that will be good for the game and good for Australia's cricketers," CA chief executive James Sutherland said.
"In announcing this agreement we are restoring certainty, beginning to repair relationships, especially with the fans. We want the focus to be back on the cricket."
Australia's leading 230 cricketers, out of contract since the end of June, had been reluctant to accept a proposed new payment structure ending their entitlement to a share of annual revenue.
David Warner suggested back in May a boycott of the Ashes was a possibility, and as recently as this week the vice-captain renewed his criticism of CA.
Captain Steve Smith has maintained a more conciliatory tone throughout the dispute but said in June: "We are not giving up the revenue-sharing model for all players."
That revenue share is included in the new five-year agreement "ensuring all players, male and female, are partners in the game of cricket," according to Australian Cricketers' Association boss Alistair Nicholson.
"The revenue sharing model in which the players will share up to 30 percent of agreed revenue consisting of 27.5 percent of forecast revenue streams and a 2.5 percent performance pool. This is estimated to be up to $500m in the next five-year period."
Australia are due to play a warm-up game in Bangladesh on August 22, five days before the start of the first Test in Mirpur.