Australian batsman David Warner given all-clear after being struck on the neck
By Sky Sports News
Last Updated: 15/08/17 11:55am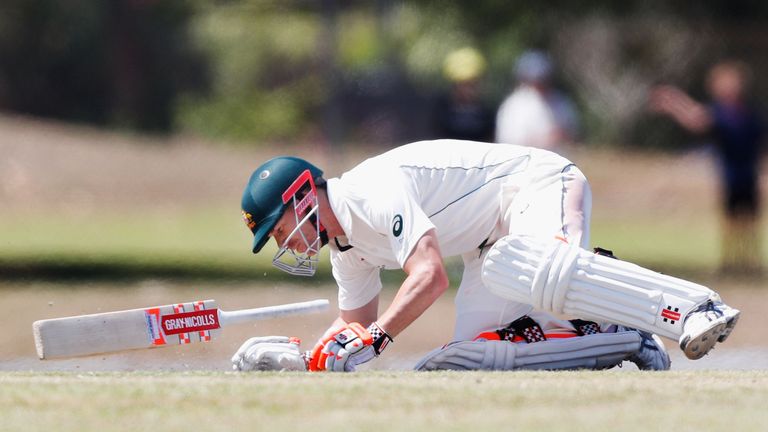 David Warner has been cleared of concussion after being hit on the neck with a bouncer by Australian team-mate Josh Hazlewood.
Playing on day two in an intra-squad match in Darwin on Tuesday, the Aussie vice-skipper slumped to his knees after he was struck under the helmet when he failed to connect with an attempted hook shot.
Looking slightly groggy, the 30-year-old walked back to the dressing room at the Marrara Oval accompanied by team doctor Richard Saw.
The incident immediately rekindled memories of former Australia batsman Phil Hughes, who was killed after being hit by a bouncer during a Sheffield Shield match in November 2014.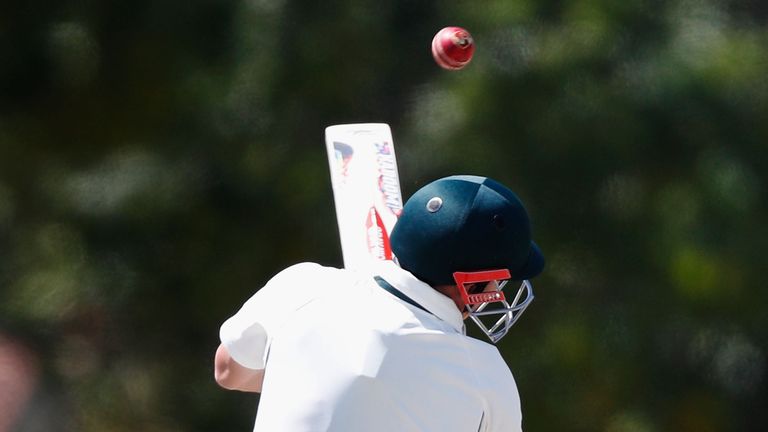 But the fact Warner was able to walk away unaided suggested he had not suffered serious injury and cricket.com.au later wrote: "David Warner passed a concussion test after retiring hurt from a blow to the side of the neck.
"Whether he takes part in the the remainder of the contest will be decided on Wednesday morning."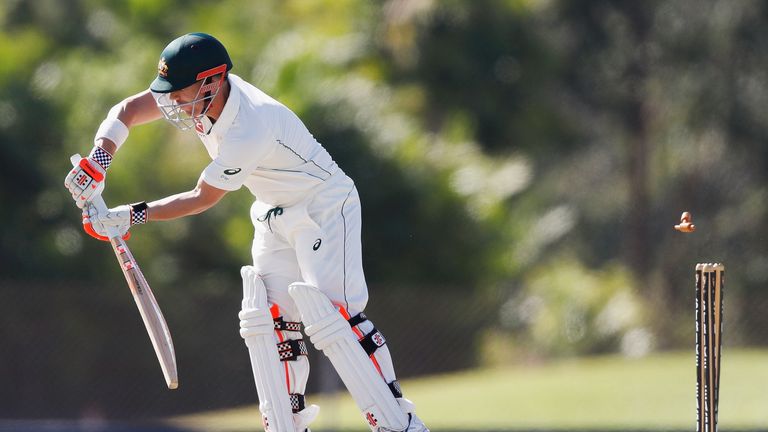 Seamer Pat Cummins, speaking after close of play, added: "It's good that Davey's fine. He's a little bit stiff and sore, but just speaking to him then, he's all fine.
"It's only a practice match so he might or might not be out there tomorrow but he seems to be in pretty good shape."
The Australia squad depart for Bangladesh on Friday, ahead of the first Test in Dhaka which starts on August 27.