Chance to Shine cricketer Sunny Singh England's 12th man against West Indies
By Dev Trehan
Last Updated: 17/08/17 8:22pm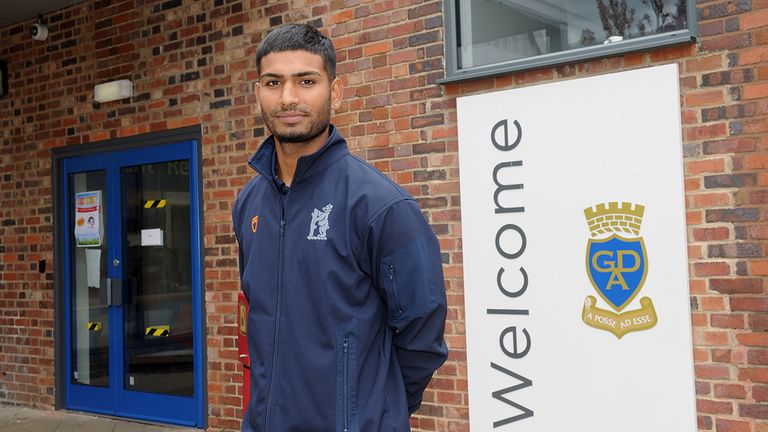 Warwickshire starlet Sukhjit 'Sunny' Singh is set to become the first Chance to Shine cricketer to take to the field in a Test match.
Singh, 21, is England's 12th man for the first Test against the West Indies, live and exclusive on Sky Sports Cricket.
He made his County Championship debut for Warwickshire in May, and in doing so, became the first county cricketer to have come through the Chance to Shine programme.
The Chance to Shine Schools programme is designed to introduce young people to cricket and inspire them to play regularly. Since its launch in 2005, it has reached more than 3.5m students in 14,000 state schools in England and Wales.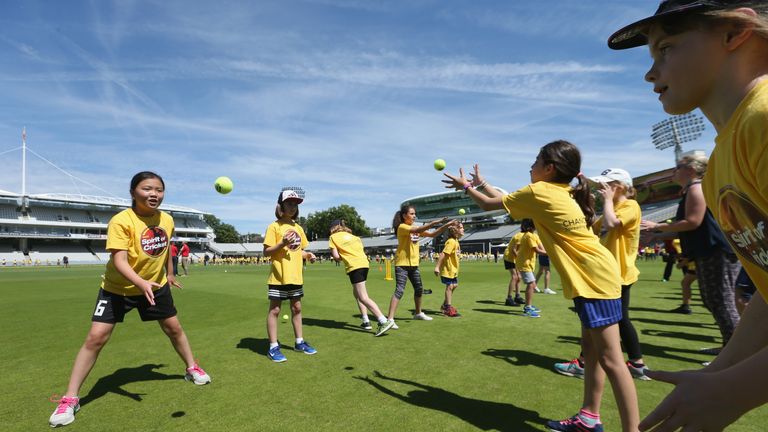 Born in Punjab, Singh moved to Birmingham with his family as a 10-year-old. He spoke no English and struggled to integrate until he began to engage with cricket. And the slow left-armer revealed he has had to make major sacrifices in order to turn his dreams of playing professional cricket into a reality.
He said: "After I got into the [Warwickshire] U16s I started to think like I could make it! I had to give up a lot of things; gave up spending time with my mates so I could be training everyday and yeah I lost a few mates at a young age."
Luke Swanson, chief executive at Chance to Shine, said: "Sunny has been on a remarkable journey from the Punjab to Edgbaston, and from his first school game to first-class cricket. We have deep admiration for his commitment and determination, and take great pride in playing our part in his progress.
"As Sunny begins to make his mark in the professional game, each year we are inspiring hundreds of thousands of youngsters to take their first steps to play cricket, enjoy it and learn from it.
"Very few will match Sunny's achievements in the game but every single one deserves their chance to shine."