Cricket Writers on TV podcast: Stuart Broad, Alastair Cook and day-night Tests
Last Updated: 27/08/17 4:05pm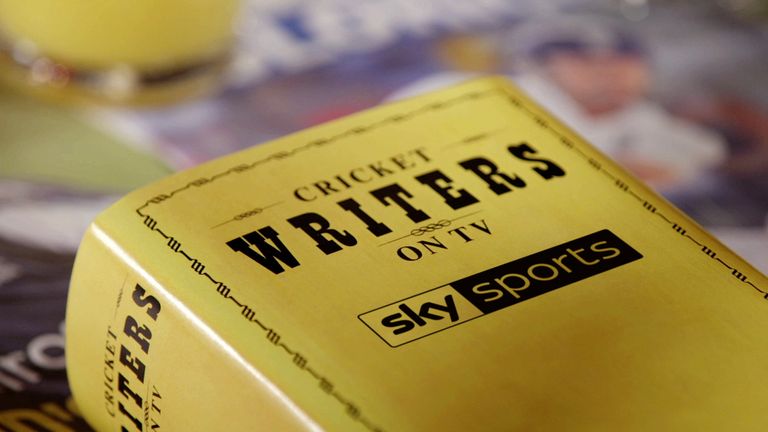 With the first Test done and dusted within three days, this week's Cricket Writers on TV panel had no shortage of fare to discuss.
Writer and broadcaster Mike Selvey, the Daily Telegraph's Jonathan Liew and Jo Harman, of All Out Cricket, joined Paul Allott to pick over the remnants of England's crushing victory over Windies in the first day-night Test to be staged in England.
You can download this week's Cricket Writers on TV podcast here on which our panel discusses a range of topics, including…
- Whether our panel can remember a more one-sided Test - and why it was pretty much expected.
- Stuart Broad's towering achievement in passing Ian Botham - and what makes him such an effective bowler.
- Another stellar innings from Alastair Cook and how he is flourishing without the burden of captaincy.
- How Root's captaincy is evolving, even in these early days, and how he compares to other modern-day greats.
- Where next for Windies? The issues confronting the tourists ahead of the second Test, which begins on Friday at Headingley.
- Plus, we look ahead to the upcoming NatWest T20 Blast quarter-finals - all of which are live on Sky Sports Cricket.
For all this and more, download the Cricket Writers on TV podcast here! You can also download the podcast by visiting www.skysports.com/podcast or itunes.