Jason Holder says Windies ready to change ahead of second Test at Headingley
By Stephen Turner
Last Updated: 01/09/17 1:49pm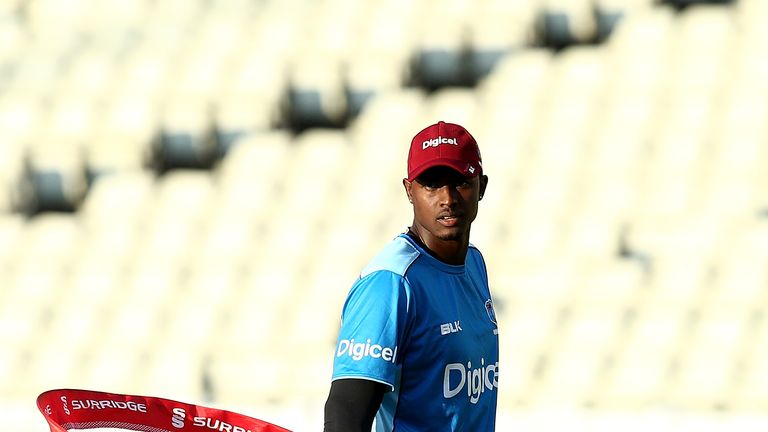 Jason Holder says Windies are ready to take a tougher mental approach into the second Test against England at Headingley.
The tourists were rolled over inside three days and nights with the pink ball at Edgbaston, leading Windies great Michael Holding to question whether the series should even be taking place.
Much of the criticism has gone over players' heads, according to Holder, who has been working to change his players' attitude along with sports psychologist Steven Sylvester.
The squad also had a night out down the road in Sheffield on Tuesday, watching United lose a Carabao Cup tie against Leicester at Bramall Lane.
Speaking on the eve of Friday's opening day, captain Holder said: "We had a few days off, and spoke about a number of things.
"We think it's more of a patience thing, with our bowlers having a consistent plan and sticking to it, and for our batsman to get stuck in and fight it out.
"It's not going to be easy. We're coming up against a very good side and are relatively inexperienced, but having said that I think over the last few days we've got guys opening up their minds to change.
"We're going to be tinkering with a few things going into the second Test.
"Edgbaston wasn't the best showing, but it's important we rally and stay together through hard times and this is a difficult time as a group.
"We tried to do a lot more team bonding stuff to bring the guys closer, and I must say it's been a wonderful few days off. The guys have really come together as we liked and we're looking forward to the match."
Watch the second Test between England and Windies from 10am on Friday, Sky Sports Cricket.