Cricket Expert & Columnist
Windies improvement aided by Shannon Gabriel's pace, says Michael Holding
Last Updated: 25/08/17 10:49pm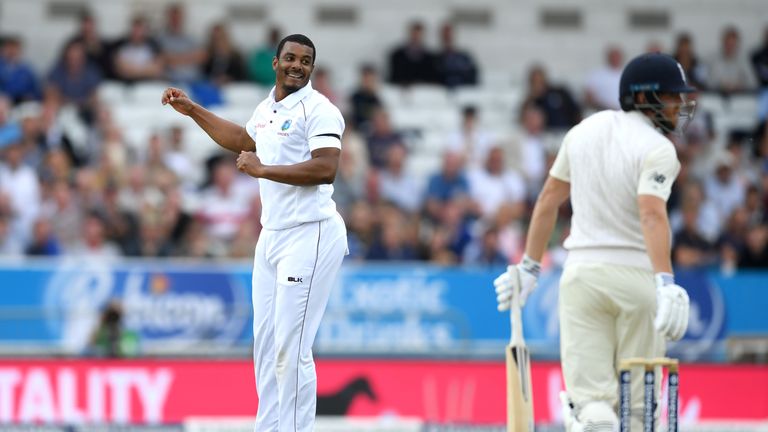 Michael Holding says the extra pace of Shannon Gabriel aided a much-improved Windies bowling effort but is unconvinced by England's top order after day one of the Headingley Test...
The most important thing for the West Indies is that they bowled a lot better. They pitched the ball up, which is very important at Headingley and they bowled a proper line, they weren't all over the place as we saw at Birmingham.
They have improved and done a lot better here. I think they have also selected a better team. They have someone with a bit of pace, Shannon Gabriel touches 90mph every now and again and is consistently between 85 and 90.
Pace just means the opposition batsmen have less time to make whatever adjustment they are making when they are batting - it is as simple as that. You still have to put the ball in the right area - pace alone won't mean much - and if the ball is doing something off the seam that also helps.
But as I said, the batsman has less time to make whatever adjustment he's making. You see some batsmen beaten by swing but they have enough time to make the correction and keep the ball out, at good pace they don't have that time.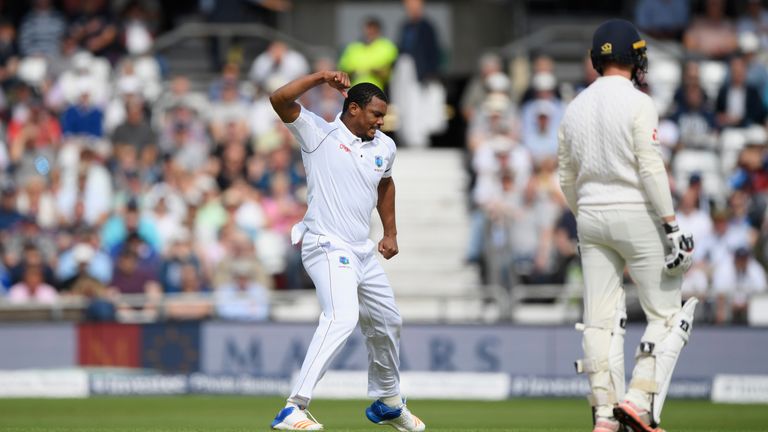 The Windies have also picked a specialist spinner. I'm not too sure why the part-time spinner got the ball before the specialist before lunch - Roston Chase bowled three overs for 17 runs which was a waste of time - but then again, I think, overall, they've done well.
Jason Holder was important in tying down an end during the afternoon session. That is basically his strength, he hasn't got any pace but he has to make sure that he bowls a consistently good line and length to make sure that he doesn't go for a lot of runs.
His job is to be consistent and have a tight hold at one end so that things can happen at the other end. He'll get a wicket or two but he'll never be someone who you see and think 'okay, Jason Holder is coming on, he could get four or five wickets in this innings'.
That is not going to be his forte, his forte is bowling tightly, keeping things quiet and getting the occasional wicket.
He's still learning as a captain. I think he was a bit faulty with his field placing, people have pointed out that he was chasing the ball at times. It's not just him though. In general, I think there is too much short-term thinking in Test match cricket. Everyone makes short-term plans instead of looking at the long-term benefit.
Test matches are five days. You don't lose a Test match in a session unless you lose it by dropping catches. Even if you are a little bit expensive as a bowler, you need your fielders in position to take wickets.
Of course, Joe Root was dropped on eight and he went on to get another half-century. Ben Stokes was dropped twice and they are the two men who top-scored. It could have been a lot better for the Windies but they have still done a lot better than at Edgbaston and they have something to be proud of.
From 152-6, the West Indies would have been hoping to bowl England out for 250 or less. With normal tailenders, you'd be thinking of bowling them out for 220 but not with this England lower order. To get them out for 258 is a good start.
As for England, it was another disappointing day for Mark Stoneman, Tom Westley and Dawid Malan. Some people have said they have three innings to claim an Ashes place but I don't look at it that way, to be honest.
Even if they get runs in those three innings, the bowling attack they will be facing in Australia is a lot better than they are facing in this series. What they have got to do is look convincing. They have got to impress the selectors and make them think 'he looks as though he can make runs against top-class bowling' and so far that hasn't been the case.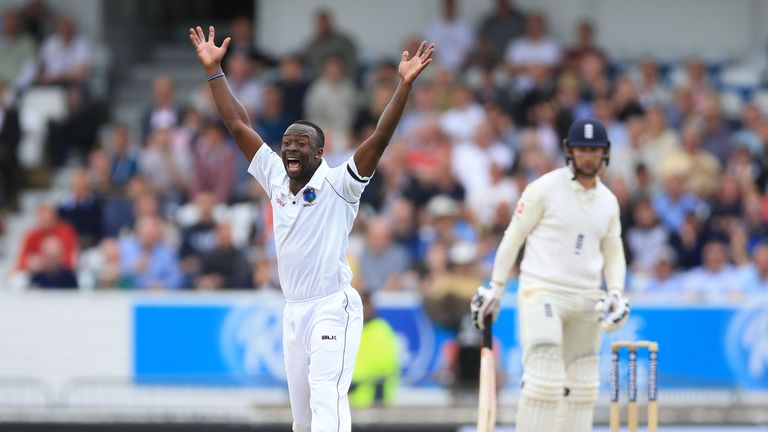 I think England have problems at numbers two, three and five - they need to sort that out before they go to Australia. They can't keep depending on Root and the all-rounders to bail them out.