Cricket Expert & Columnist
England are fighting just to save the second Test at Headingley, says Bob Willis
'Humiliation of losing 19 wickets in a day has hit Windies very hard and they have come back fighting'
Last Updated: 27/08/17 4:41pm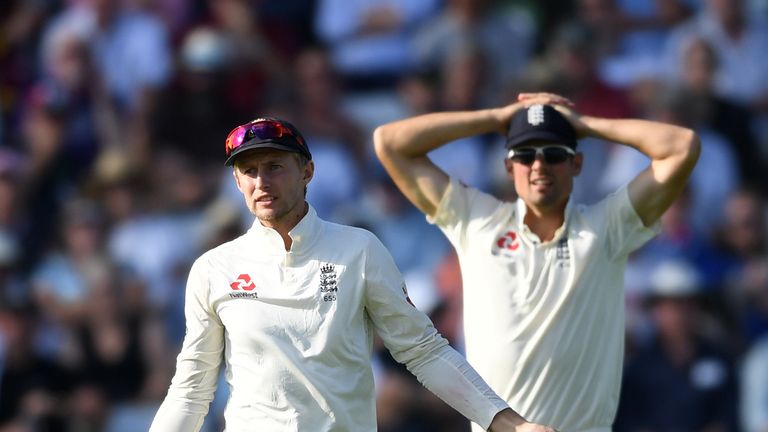 Bob Willis discusses where England's bowlers went wrong on a day dominated by Windies pair Kraigg Brathwaite and Shai Hope.
I think James Anderson bowled well, Ben Stokes was steady, Chris Woakes was quite good in his opening spell, Moeen got some turn but was a little bit expensive - the batsmen were happy to take him on but Stuart Broad was well under par.
There has been a lot of talk about how effective Anderson is in England as opposed to away from home - and those figures stand up. We saw a graphic today that showed his average is much higher away from home. But in home conditions he is a magician.
I don't know whether he will get up to 500 Test wickets in this match but he will be giving it a go, there are plenty of wickets still to go at and England are going to have to spend a lot of time in the field.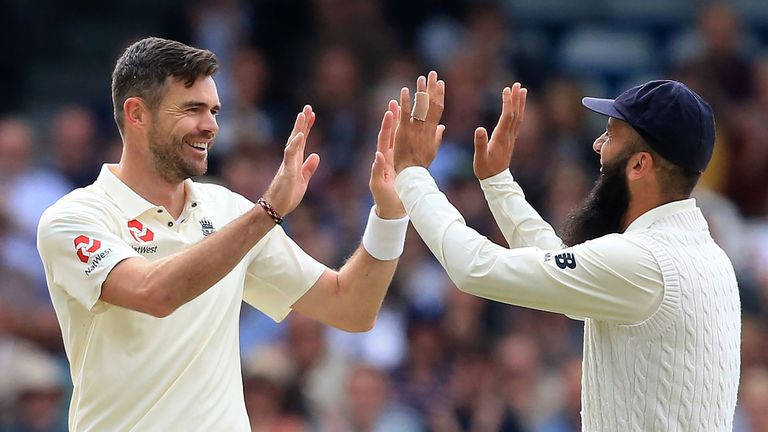 The sun has been out and it has been ideal conditions for batting but you have to hand it to the West Indian batsmen, we couldn't have dreamt of anything like this happening after the debacle, embarrassment and ineptitude of the West Indies at Edgbaston - so full marks to them.
England are not quite as cocky now, they've got an awful lot of work to do just to save this Test match.
Kraigg Brathwaite is parked on his back foot all the time. He does that so he can play the ball as late as possible and you have got to pitch the ball right up to him.
England have been guilty of allowing him to stay camped on his back foot and hardly get him forward at all.
There have not been many cover drives from Brathwaite off the front foot but I think the England bowlers thought they would get more seam movement if they bowled their natural length - top of off stump, as it is called - but I think you need to be fuller than that here.
With the sun out, the ball hasn't done that much but England's seamers will be criticised for bowling too short.
Both Brathwaite and Hope were marvellously impressive though. Hope, early in his innings, was the more aggressive, and he quickly caught up Brathwaite in terms of runs per 100 balls.
They didn't play and miss many and they weren't bothered when they did. They put that behind them and just carried on.
Hope looks the more talented batsman. You could compare Brathwaite to Cook and Hope to Root, if you like. Hope looks the more natural and gifted player whereas Brathwaite is your limpet, almost Chanderpaul-like and can be the backbone of the innings.
Some of the other West Indies players need to learn from this pair - some of the England players could learn from them as well!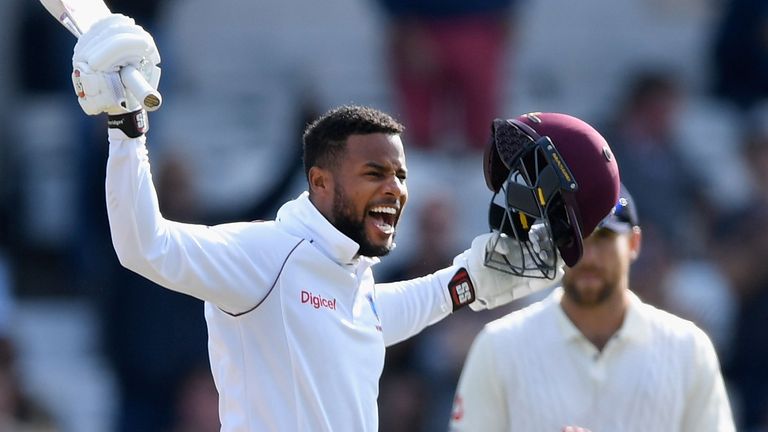 Occupy the crease, five days is a long time in Test cricket. 90 overs a day, 450 overs is a lot of overs and I sometimes think that the England batsmen forget that.
I thought Gabriel and Roach were really, really impressive yesterday but I think that England will be very disappointed with their score, they were at least 100 runs light in the first innings.
The only disappointment for the tourists is that England could have been bowled out for 158 rather than 258 if those catches had been taken on day one. The West Indies have got to work on their fielding.
Some people say Headingley is a difficult ground to field on and to judge catches with the slope. We're used to the slope at Lord's going side to side, here it is quite a big slope from the Kirkstall Lane End down to the Football Stand. Whether that makes life more difficult in the slips or even mid-off and mid-on… I think I'm just making excuses for the players!
Either way, Stuart Law has clearly sat down with the Windies players, they had a lot of time to talk after the early finish at Edgbaston and I think he has really drummed into them the importance of discipline in both batting and bowling - that is the word that springs to mind.
They have been far more disciplined and not so timid in their stroke play. They were very foreign conditions for the West Indies to bat in at Edgbaston but I think the humiliation of losing 19 wickets in a day has hit them very hard and they have come back fighting.