Cricket Expert & Columnist
England's depth of batting is key to their success, says Michael Atherton
Last Updated: 29/08/17 11:16am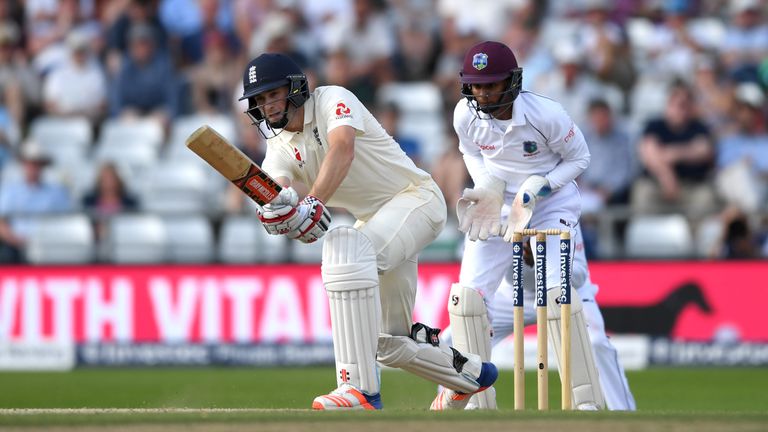 Michael Atherton discusses England's depth of batting, Moeen Ali's "devastating" knock and the Windies' weary bowlers.
We're in the middle of a great Test match. We've had four fantastic days of cricket and England will be very confident of wrapping the game up at some stage on Tuesday.
One of the key things on Monday was England's depth of batting, which is clearly vital. I don't think there are many better sixes, sevens, eights and nines than Ben Stokes, Jonny Bairstow, Moeen Ali and Chris Woakes.
The critical passage of play was the first hour after lunch when West Indies took the new ball. But Jason Holder had bowled Shannon Gabriel and Kemar Roach for an hour in the morning, they looked a little leg-weary in the afternoon and they couldn't get the breakthrough.
I think that was the chance. At lunch, England were 82 ahead, four wickets down and that was the moment to seize, and win, the game. The fact that they couldn't make the breakthrough with the new ball meant that England just got away from them - I know that Roston Chase then picked up three wickets but that first bit was the moment for West Indies.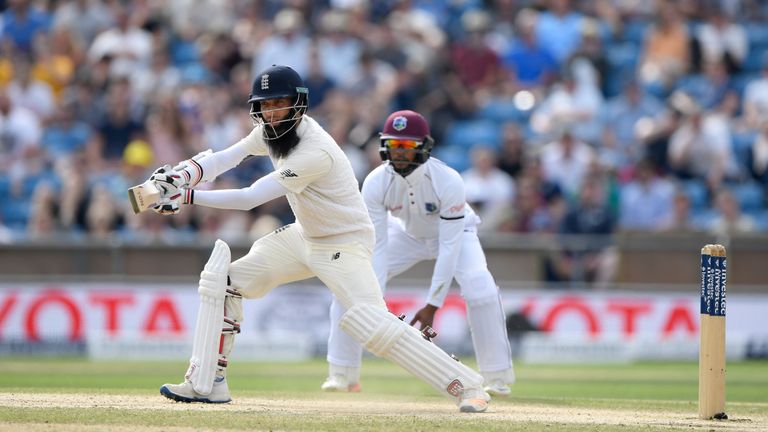 Then it was pretty devastating from Moeen Ali after tea, the way he played was fantastic. That is the problem for the opposition when you've got that depth of batters, who are aggressive and can take the game away from you at a point when your bowlers are tiring.
The West Indies looked pretty drained when Ali came in and then he comes out and plays beautifully and aggressively.
Prior to that, it was an important innings from Dawid Malan. He was coming in at a time when the bowlers are fresh and the game is right in the balance. People will focus on Ali but he is taking advantage of a situation that Malan and others have set up for England.
I wouldn't say Malan has been wholly convincing so far but he got a fifty at Edgbaston, he got quite a tough fifty here so he is getting runs and doing enough to stay in the side. The more you can do that and the more you play international cricket, the more you can improve.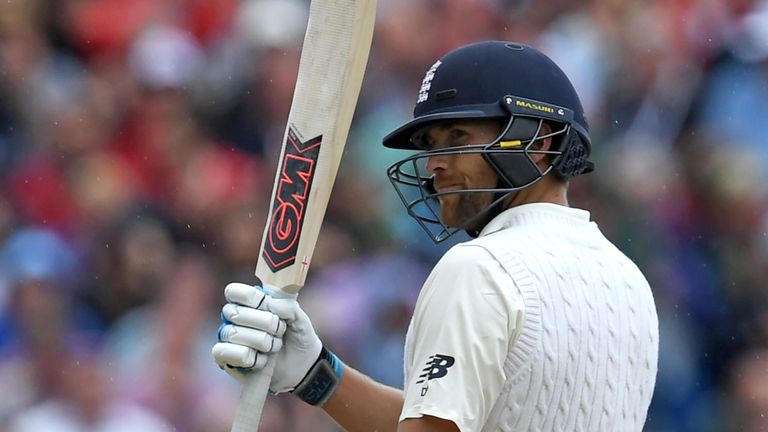 I don't think the West Indies has bowled too badly but Roach did not have his best day on Monday. Gabriel has generally bowled a tidy line and just got a bit weary but with Roach, I thought that second new ball spell was a poor one and he didn't get it right.
That really was the moment when the West Indies needed him to put in a good spell and they just missed their opportunity.
The declaration shows England think they have got enough, it's whether they have got enough time to bowl the Windies out.
They will certainly think they do on the pitch because it is just doing enough, they've got four seamers to West Indies' three and Ali will be more of a threat with men around the bat than Chase or Devendra Bishoo have been.
The pitch is not a minefield by any stretch of the imagination though and if you bat well, then you can get runs.
It is not an old Headingley pitch where 150 would be a decent score but still, it's going to be a challenge for West Indies.
They'll be pretty drained as well, given they've been in front in the game. They had a big first-innings lead of 169 runs so it's a bit of a double whammy now that they are batting to save the game.
Have they got it in them to do it? They've got to do it, otherwise the series is gone. It would be a shame for them, having done so well for so long in this match, if they didn't put up a show on day five.
Watch the thrilling conclusion to the second Test at Headingley live on Sky Sports Cricket from 10.30am on Tuesday.