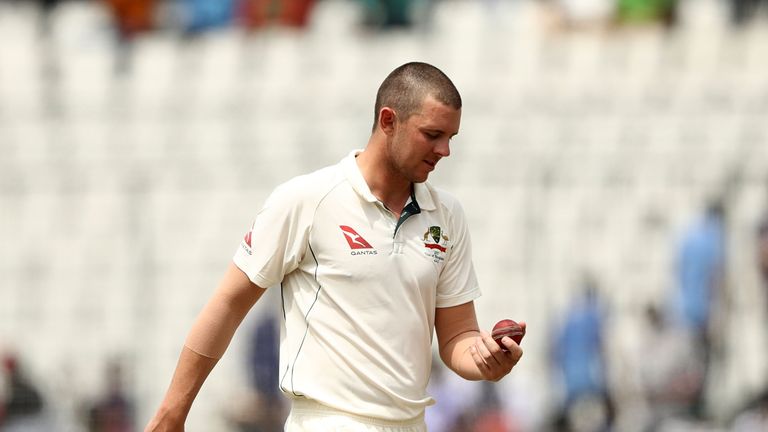 Australia's Josh Hazlewood will miss the final Test against Bangladesh after picking up a side strain.
The 26-year-old fast bowler, who has been replaced in Australia's Test squad by spinner Steve O'Keefe, is also ruled out of the subsequent limited-overs tour of India.
Hazlewood was injured on day three of the first Test against Bangladesh but did come out to bat on day four and was the final wicket to fall as Bangladesh won by 20 runs to claim their maiden Test victory over Australia
Hazlewood will now try to get back to full fitness ahead of this autumn's Ashes series against England.
Fellow bowler Pat Cummins said: "He's going to be really hard to replace. He's played all but one of the last 30 Tests.
"He said it is going to be pretty hard sitting at home watching. He hasn't done that for three or four years. So he's a big member around the group.
"I am going to miss having dinner with him every night, but we have got Jackson Bird waiting in the wings, which is great."
With Australia needing 156 runs to win the first Test, and with eight wickets in hand, Hazlewood will be available to bat if required, and Cricket Australia is likely to name a replacement on Wednesday.
Hazlewood's injury is a fresh concern for Australia who are also waiting for two other fast bowlers, Mitchell Starc and James Pattinson, to recover from foot and back problems respectively. The Ashes begins on November 23.