Joe Root buoyed by 'resilience' shown by England during summer Test series victories
Last Updated: 16/09/17 5:39pm
Joe Root believes his side have shown "resilience" in their Test victories over South Africa and Windies which will prove pivotal in this winter's Ashes tour of Australia.
The England captain has enjoyed a successful start to his tenure as the skipper, leading his side to series victories over South Africa and Windies over the summer.
England responded to disappointing Test match defeats during both series with emphatic wins, which Root believes highlights the resolve within their squad.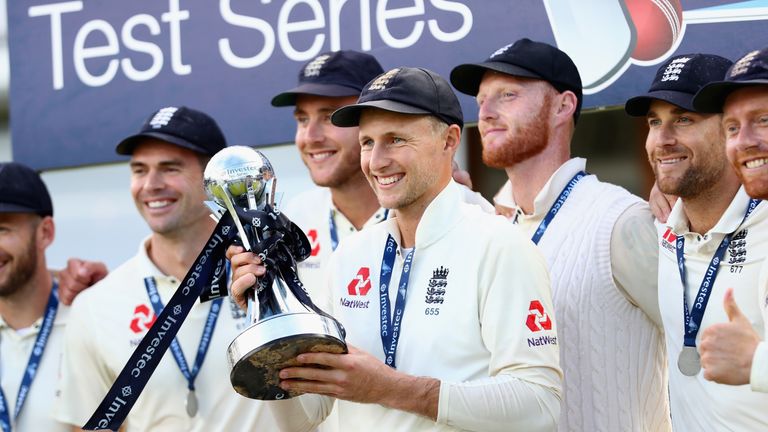 "It has been a great summer of cricket - we have come across some challenging conditions at times and we have had to play a few different styles along the way and we have managed to do that very well," said Root ahead of the T20 meeting with Windies at Chester-le-Street on Saturday, live on Sky Sports Cricket.
"We have bounced back from two very difficult weeks where we were beaten quite badly and that showed a lot of character and resilience from the side to do that and that mental strength is going to be very important going down to Australia.
"It's a huge series - it's a great opportunity as a side. We have played some really strong cricket this summer and it's been great to see us progress and hopefully we can carry that forward going to Australia."
The 26-year-old accepts that securing victory over Australia will be a challenging prospect, with England winning just once in their past seven visits.
"They are obviously very strong at home - we have got to make sure we make big first-innings runs, and take your opportunities in the field," said Root.
"If we stick to our strengths and play as well as we can do then we have got every chance over there."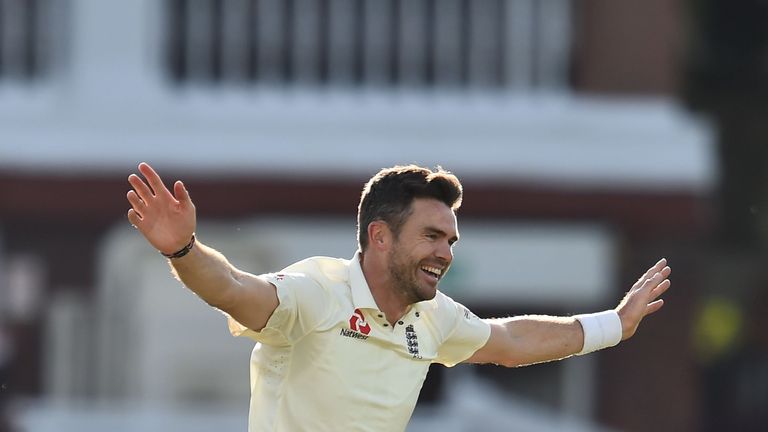 James Anderson, who moved to top spot of the International Cricket Council Test bowling rankings this week, is looking forward to the challenge of leading the bowling attack against Australia as England aim to defend the Ashes.
"I am really enjoying myself at the moment," said Anderson. "It's a really exciting team to play in. I am bowling well and feel as fit as I ever had. I just want to keep contributing to England winning Test matches and Test series.
"There's no better place to do it than in the Ashes and if I can help out there then great and hopefully I have got a few more years left in me yet."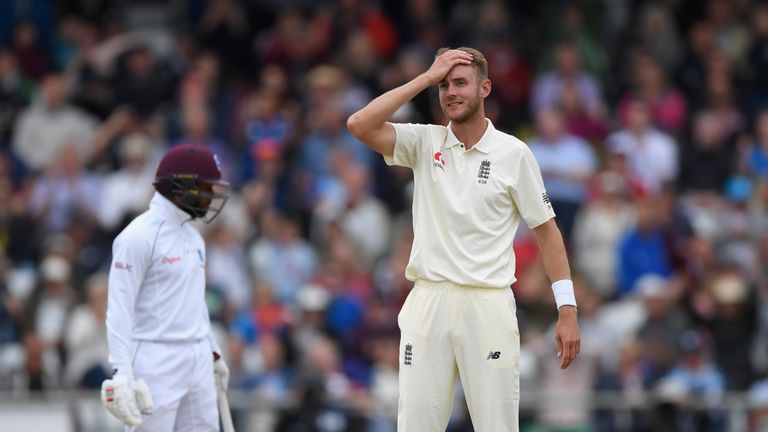 Both Root and Anderson are confident that Stuart Broad will return to full fitness in time for the Ashes series opener in Brisbane on November 23.
The fast bowler will not feature before the Ashes tour after undergoing a scan on a heel injury which impacted his performance in the third Test against the Windies.