ECB confirms Middlesex appeal over points deduction is being considered
By Sky Sports News
Last Updated: 15/10/17 5:20pm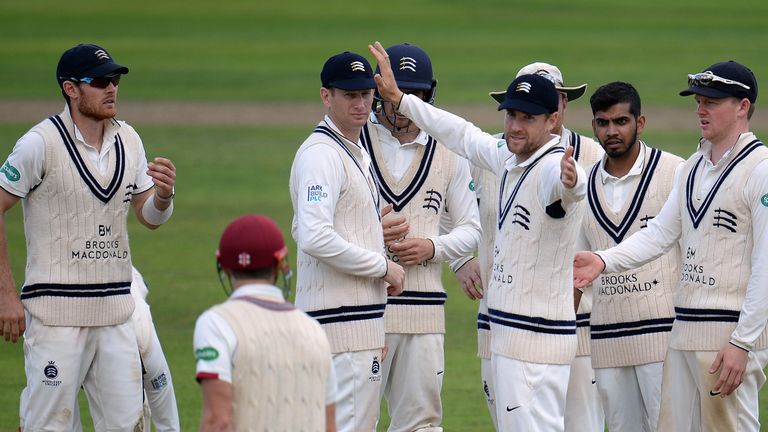 The ECB has confirmed it has begun to consider Middlesex's appeal against a two-point deduction which saw them relegated from Specsavers County Championship Division One.
The 2016 county champions were relegated in the final set of matches last month, losing their final game to Somerset and seeing their victorious opponents climb out of the bottom two at their expense.
They had been deducted two points for a slow over-rate during their game against Surrey in August, a match most remembered for a crossbow bolt being fired onto the pitch and causing play at the Kia Oval to be abandoned.
Middlesex claim they were planning to declare their innings at the time of the incident, therefore giving them sufficient time to bowl the required overs and avoid the punishment.
They would eventually be relegated by a single point less than a month later.
It's understood that Middlesex also claim that the match officials at the Oval reassured them that the events leading to the end of the match meant that they would not face a points deduction, despite being behind on the over rate.
Chief executive Richard Goatley said at the time of the punishment he was disappointed there was "no scope" for an appeal but managing director Angus Fraser revealed soon after relegation was confirmed that he would be taking Middlesex's case up with the ECB.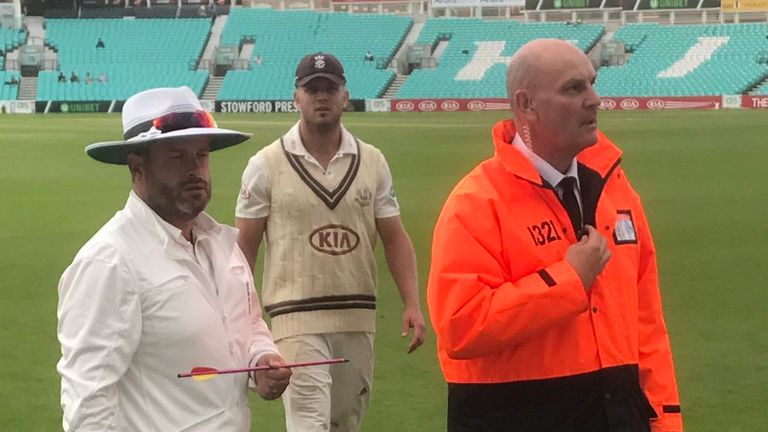 Their appeal will now go in front of the body's Cricket Discipline Commission, whose chairman Tim O'Gorman may convene a panel of experts to help him hear the appeal.
Sky Sports News understands a decision could even come as early as next week.