Murali rules out Test return
After flying in to join Gloucestershire, Muttiah Muralitharan was quick to dismiss any notion of him returning to the Test arena.
Last Updated: 02/06/11 12:26pm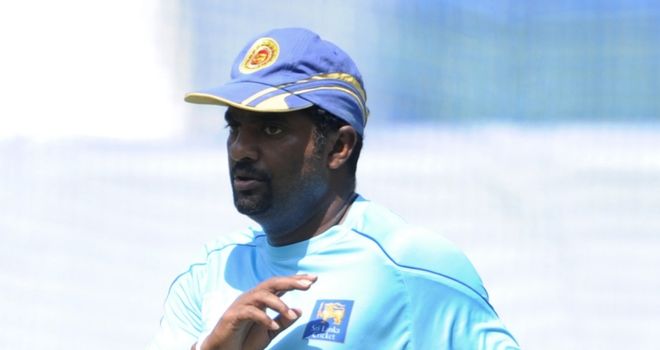 After flying in to join Gloucestershire for this year's Friends Life t20 competition, Muttiah Muralitharan was quick to dismiss any notion of him returning to the Test arena.
The 39-year-old Sri Lankan was presented on Wednesday having signed a two-year deal with the Gladiators to feature in the domestic Twenty20 tournament.
However, Muralitharan was quick to concede he had been left shaken by his nation's dramatic capitulation against England in Cardiff last weekend which saw them slump to a remarkable innings defeat in the first Test.
The all-time leading Test wicket taker described it as Sri Lanka's "worst-ever" display, but quickly rebuffed talk he could return to the international fold.
"I think it was the worst-ever performance," stated Murali, who was on a plane to London as Sunday's events unfolded in Cardiff.
Big shock
"When I boarded the flight, I was convinced it would be a draw. There had been a lot of time lost to rain and neither side looked as though they were in a position to win it, especially on such a flat wicket.
"To learn that we had lost was certainly a big shock.
"Still, these things happen in cricket. I remember when England were bowled out for 46 in the West Indies some years back. What we must remember is that because a team loses in that manner, it does not automatically become a bad side."
But he left no doubt over his intentions when asked about a possible return to Test cricket, adding: "I was happy to finish and I decided a long time ago that once I retired from Test match cricket I would stay retired.
"If you keep on coming back when someone asks, it means you were not retired in the first place."
Meanwhile, the legendary spin bowler is looking forward to his time with Gloucestershire and believes he still has plenty to offer.
"I was looking for an opportunity in England to play the next one or two years here because I thought, 'I have a little bit of cricket left in me' and Twenty20 was good to go forward for me," he told Sky Sports News.
"Then the opportunity came, Neil Fairbrother was looking after me, he put it to Gloucester and Gloucester gave the opportunity. I think it's a great one for me and I'm going to try and do well here."