Tremlett still dreaming
Towering paceman Chris Tremlett is still struggling to come to terms with his meteoric rise up the England bowling ranks.
Last Updated: 23/06/11 5:39pm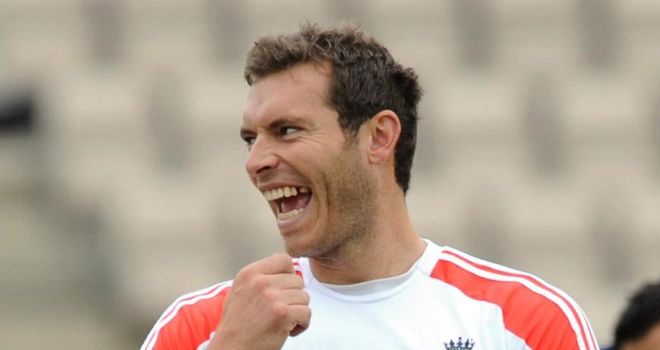 Towering paceman Chris Tremlett is still struggling to come to terms with his meteoric rise up the England bowling ranks following unhappy times with injuries.
The 29-year-old was a key performer during England's Ashes victory in Australia and put in a string of imperious bowling displays during the three-Test home series against Sri Lanka, including a man-of-the-match performance in the final match in his home city of Southampton.
Tremlett's success on the international stage marks a dramatic turnaround for the Surrey player, whose career until recently was punctuated by injury and inconsistency.
"I was at Hampshire, I had a few injuries and was struggling to get in the county team so it has been a crazy year really," said Tremlett. "Surrey has been great, last year playing a full season with no injuries was fantastic.
"Just to make it into the squad to Australia was huge for me and to be now one of the main bowlers in the team is superb.
Stats
"Being in the top 10 of the world and stats like that are fantastic and you do have to pinch yourself a little bit. I still want to keep doing that, performing and keeping consistent.
"My goal was to try and back up what I did in Australia and nail a spot in the team.
"I am very happy with the way that it has gone. I contributed to the win in Cardiff in the second innings and to get five wickets at my home ground - the Rose Bowl - last week was very special.
"And it was great to get man of the match - the first time I've got man of the match for England - and to back it up with man of the series was very special as well."
While Tremlett will not feature in the limited-overs matches, he is considered a vital component of the Test side, so much so in fact that former England skipper Geoffrey Boycott pinpointed Tremlett this week as the man to watch during the upcoming four-match series against India.
Bounce
"I played against them four years ago and it was my first taste of Test cricket," he added. "I am pretty sure with my bounce and things they found me the hardest bowler to face out of the three.
"Jimmy Anderson is obviously a great bowler but I offer something different with my bounce, pace, etc. If we get pitches like we did at the Rose Bowl with a bit more bounce I am sure they are going to find it uncomfortable.
"I am probably the tallest bowler around in the world so I do offer something a bit different.
"My bounce can be awkward on certain pitches so hopefully I can keep doing what I am doing and causing a threat to batsmen from any team."