Steyn: We don't need KP, Trott
Paceman Dale Steyn believes Kevin Pietersen and Jonathan Trott may not be be good enough to make the current Proteas side.
Last Updated: 16/07/12 1:39pm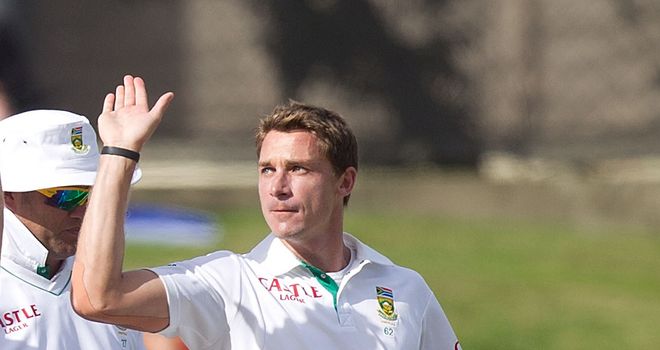 Dale Steyn has stoked the fires ahead of South African's series against England, stating that he does not believe Kevin Pietersen and Jonathan Trott would necessarily be good enough to make the current Proteas side.
Fresh from Trott's declaration that he loves the rain of his adopted Birmingham more than the sun he grew up with in Cape Town, the topic of South African-born players representing England has once again come to the fore.
Trott, Pietersen and Craig Kieswetter are all South African exports currently in the England set-up and, while Steyn does not begrudge the decision they made, he insists they are not missed.
"I'm very open minded about life, and people have to do what they have to do,' he told the Daily Mail.
"I've got no problems with that. Pietersen, Trott and Kieswetter are the ones, really, and they're fantastic players but I'm not saying we're missing out because, if I look at our team, I feel who would they knock out? I think they'd have a hard time getting into our team now. Seriously.
Not missed
"I'm happy for them that they've come over here and made good lives for themselves and achieved fantastic things in cricket but I'm not saying that we miss them at all.
"I'm sure they would have done just as well if they'd stayed at home but they play for England. We've got loads of guys at home who want to play for South Africa who are very good players.
"The Proteas want to achieve fantastic things. Obviously we don't want players to leave to play in England, New Zealand and Australia but if they decide to do that what can we do?
"All I'd say to the England players is that they will soon be playing for the No. 2 team in the world because we want to get to No. 1."
The number one Test ranking his up for grabs when the two teams meet in a three-match series, with the Proteas requiring a series win to move ahead of their hosts.