KP 'out in the cold'
Sir Ian Botham doesn't expect Kevin Pietersen to earn an England recall - but Shane Warne disagrees.
Last Updated: 17/09/12 2:26pm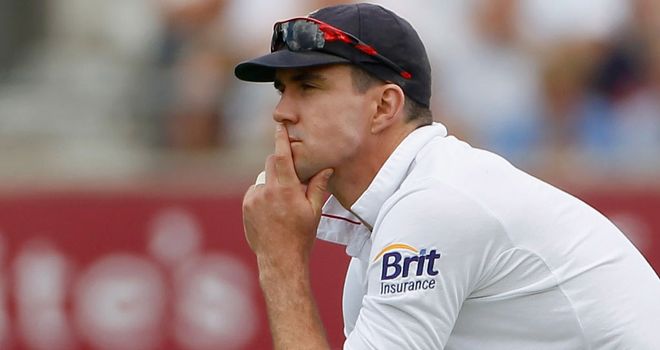 Sir Ian Botham says he doesn't expect Kevin Pietersen to be recalled to the England Test squad on Tuesday for this winter's tour of India - but Shane Warne disagrees.
Pietersen, 32, hasn't played international cricket since early August after admitting that he sent provocative texts about his team mates to South Africa players.
Team director Andy Flower met with Pietersen before flying out with the England squad for the upcoming ICC World Twenty20 tournament in Sri Lanka but Botham told Sky Sports News that he doesn't think the two parties have reached a resolution.
"I've not heard anything that makes me think anything is going to change, to be honest," he said.
"I think they've had discussions. I'm not sure how far those discussions have gone because they've been behind closed doors but to be frank I'm getting a little bored of it.
"I think this should have been sorted out four weeks ago; it's still dragging on and it leads to 'Chinese whispers'. It's not doing anybody any good; it can't be doing the team any good, it can't be doing Alastair Cook as the new captain any good.
"At the end of the day you pick a squad - it's a squad that has to go out there and do a job and the squad has to be a happy squad.
"I don't think anything has changed in the last 48 hours; there has to be a bit of humble pie eaten by all parties and I'm not sure that's happened."
Experience
Earlier this month Flower said that the Pietersen saga did not hasten Andrew Strauss' decision to step down as England Test captain.
Cook was swiftly installed as skipper for the four-Test tour, which begins in November, but doubt remains over who will fill Strauss' spot at the top of the batting order.
Botham told Sky Sports News he believes the time has come to select Hampshire's Michael Carberry, who scored 572 first-class runs this season at an average of just over 30.
"It will be an interesting one," reflected Botham. "If Kevin Pietersen doesn't get selected, then they'll maybe want a little bit more experience and they might go for Carberry.
"I'd play him. I think he deserves a chance. He had a year to two years out when he was very ill. He's back, he's a very fit lad, he's a good lad - he mixes in well - and I think he can play.
"But he's just got to be given a chance and you'll never know if we don't ask the question.
"Carberry has been scoring runs for Hampshire; they like to have a bit of youth there. You don't necessarily have to open with him. You could end up moving Trott up to open and then slotting someone into the middle order to blood them."
However Australian Test legend and Sky Sports pundit Shane Warne believes that Pietersen should - and will - be named in England's touring party.
"The bottom line is let's hope common sense prevails," Warne told Sky Sports News. "He's England's best batsman, he's one of the most dynamic players in world cricket.
"Both parties have to earn the respect back. I think the players have to earn Kevin Pietersen's respect back with the way some of them have conducted themselves and I think the way Kevin Pietersen has conducted himself I think he has to earn the respect of the players too. I don't think it's anyone's particular fault; let's just hope he plays.
"When you play in a team not everyone gets along - I didn't get along with a few of my team-mates and they probably didn't like me either - but it's all about when you cross the line, it's all about respect and you give it your all and you're in it together.
"As I said I'm sure it will all be fine and I'm sure Pietersen will be named in the squad tomorrow."