Stuart Broad wants England's players to fully support new Test captain Alastair Cook
Stuart Broad believes it is imperative England's players get fully behind new Test captain Alastair Cook.
Last Updated: 11/10/12 11:26am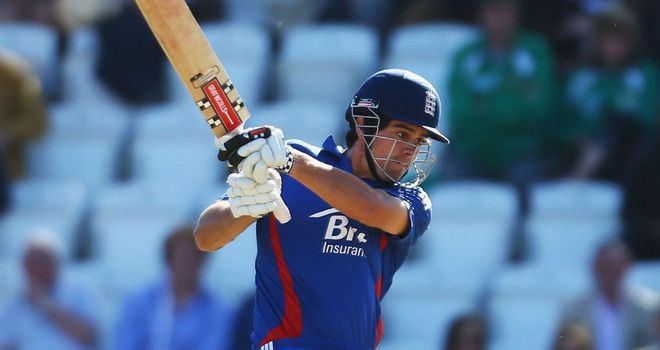 Cook will be taking charge of the Test team for the first time since succeeding Andrew Strauss in August, although he oversaw two victories against Bangladesh in 2010.
England have four Tests and five one-day internationals ahead of them on their winter tour of India and Broad thinks the Essex man was the ideal candidate to fill Straus' boots.
"Alastair was the obvious choice to replace Andrew. He's done really well with the one-day side," commented Broad.
"It was very sad to see Andrew go, he was a fantastic captain and I played a lot of my cricket under him. He's been very inspiring.
"Alastair has played lots of cricket under him as well, so I'm sure he'll embrace Strauss' leadership style and add it to his own style.
"It's a new chapter for English cricket and it's crucial that as players we get behind Alastair and get him off on the right foot."
Shock
Broad, who leads England's Twenty20 side, was surprised by Strauss' retirement from all cricket in the wake of the recent series defeat by South Africa.
"Andrew retiring came as a big shock because I fully expected him to lead through until the Ashes series, but obviously he knew the time was right to go," he added. "Like everything he did, he left with real class. He wrote us all individual letters.
"He will always have a very strong backing within that changing room because he was a fantastic leader who took us to some great victories.
"It's important to remember those awesome times, but also to look forward to the future with Cook. I believe he will be a fantastic captain for England."