A World XI is to play two Twenty20 matches in Pakistan
A World XI is to play two Twenty20 matches in Pakistan against an All Stars side this weekend.
Last Updated: 16/10/12 1:40pm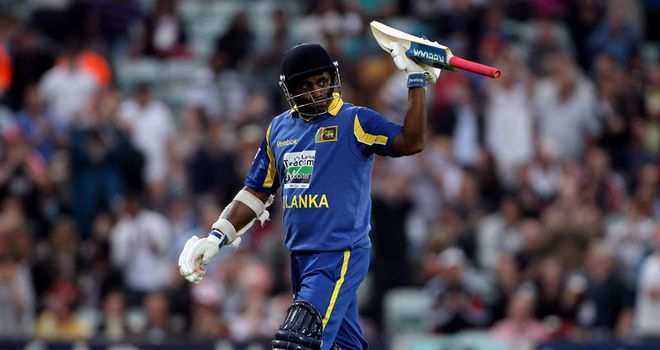 Former Sri Lanka captain Sanath Jayasuriya will lead the World XI, which also includes former players from South Africa and the West Indies, against a Pakistan All Stars side in Karachi on Saturday and Sunday.
Foreign sides have refused to play in Pakistan since 2009, when the Sri Lankan team were attacked as they arrived for the third day of the second Test in Lahore.
Mohammad Ali Shah, sports minister for Sindh province, said: "We hope that this small step will pave the way for other teams to tour Pakistan and by staging these matches we hope to send a clear message that our country is safe for international sports.
"Around 5,000 policemen will be employed to avoid any lapse and we are sure that these arrangements will made the players at ease."
The World XI will also include Ricardo Powell, Steven Taylor, Jermaine Charles Lawson and Adam Sanford from the West Indies.
South Africa's Justin Kemp, Loots Bosman, Mthandeki Tschabalala, Andre Nel, Andre Johann Seymore and Nantie Hayward and Shapoor Zadran and Mohammad Shahzad Mohammadi of Afghanistan will complete the line up.