Jesse Ryder fined for abusive language during comeback
New Zealand batsman Jesse Ryder has been fined for using offensive language during his stunning return to cricket.
Last Updated: 09/11/12 10:08am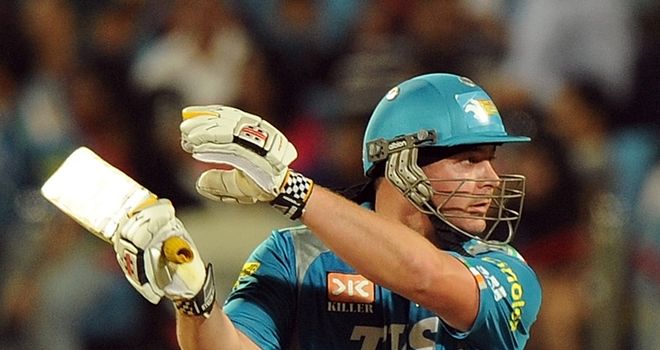 Ryder has been involved in a number of disciplinary controversies, on and off the pitch, during his rollercoaster career and he has been fined several times.
He took a break from the game to work "personal issues" earlier this year, but last week he returned to action for Wellington against Central Districts with extraordinary success, scoring 117 in the first innings and 174 in the second.
But New Zealand Cricket confirmed that he has also been fined NZ$750 for using offensive and insulting language during the match, which followed an lbw decision.
Ryder has been consulting a psychologist as he seeks to get his career back on track and New Zealand officials have said the door remains open for an international return if he can improve his behaviour.
After his latest citing, Ryder's manager Aaron Klee told the Dominion Post newspaper that the batsman was "an emotional individual" who needed to be cut some slack.
"People have to accept Jesse isn't going to be a saint," Klee said.
"He is doing a lot of good things. You are going to get brilliant performances and you are going to get road bumps."