Vernon Philander says the Perth track is 'just like the wickets back home'
Vernon Philander believes the Perth wicket certainly suits the South African bowling attack.
Last Updated: 02/12/12 6:47am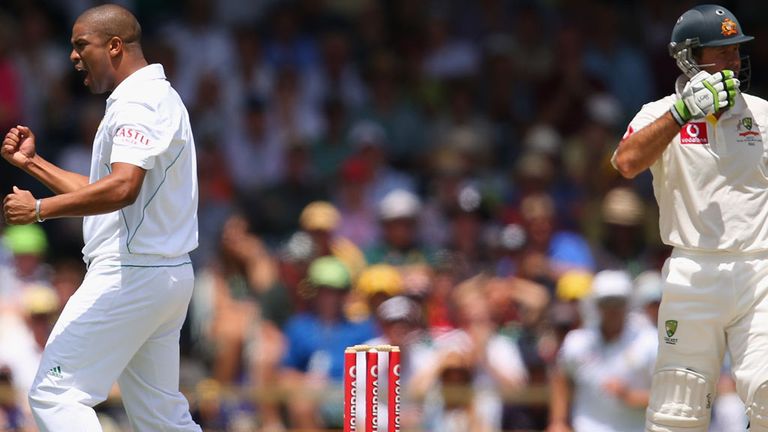 The Proteas hold the upper hand after two days of the third Test which has already seen 22 wickets tumble.
The tourists are 292 runs ahead, with eight second innings wickets in tact after bowling out the Aussies for just 163 runs.
Philander also praised team-mate Dale Steyn who took 4-40 in 16 overs, with South Africa set to remain top of the World Ranking if they win this Test and clinch the series.
Philander said of Steyn: "He's the number one bowler in the world for a reason.
"When you bowl on the other side from him it is special and just to bowl the new ball with him is special. The way he can deliver on big moments is unbelievable."
Regarding the current contes, he added: "The wicket has a bit more bounce and the guys have to play a bit more off the back foot, which is good for us because it's similar to the wickets we have back home.
"We knew we had to get 20 wickets to win this game, we didn't bat so well in the first innings which left us a few runs short.
"The bowlers knew they had to step up and bowl them out cheaply. And obviously with Steyn this morning, we've done that."