Bangladesh scrap planned tour of Pakistan over safety fears
Bangladesh have scrapped their plans to become the first team since 2009 to tour Pakistan.
Last Updated: 31/12/12 5:11pm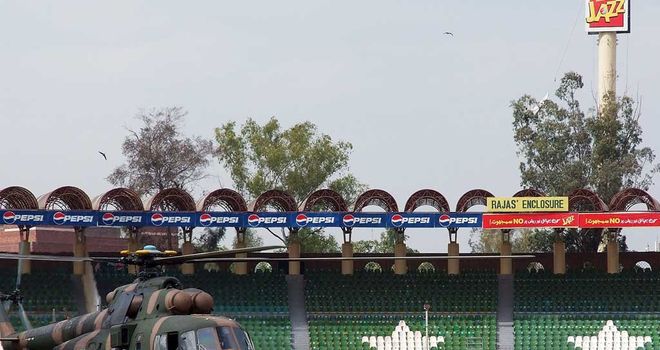 Bangladesh announced earlier in December that they intended to play a Twenty20 and one-day international on January 12 and 13 in Lahore.
That would have made them the first international team to play in Pakistan since terrorists shot dead eight people and wounded seven Sri Lanka players in an attack near the Gaddafi Stadium in Lahore in March 2009.
Last weekend the Pakistan Cricket Board insisted the matches were definitely on. But Bangladesh Cricket Board (BCB) chief Nazmul Hassan said: "Bangladesh will not visit Pakistan for now.
"We've made the decision after considering the overall security situation in Pakistan and the concern that our people have expressed over the safety of their players."
"We've sent a letter to Pakistan three days ago explaining our position. We've decided to wait and see," said Hassan.
The PCB believe it is "inappropriate" that Bangladesh have used security concerns as their main reason for calling off the proposed tour.
A PCB spokesman said the atmosphere in Pakistan was "congenial" for visiting international teams. "Although no official intimation has so far been received by PCB from BCB regarding this, and the decision to tour Pakistan is the sole prerogative of BCB, however, it is inappropriate to call security situation in Pakistan as the main reason behind this decision," the spokesman said in statement.
"A lot of cricket related activity in which many international players has participated in the matches held at Karachi and Rawalpindi has recently taken place in Pakistan successfully and without any security issue whatsoever, which in itself reflects that the atmosphere in Pakistan is congenial for any international team visit to the country."
The statement added: "Moreover, a team of BCB and Bangladesh government jointly visited Pakistan to ascertain the security situation and they left fully satisfied on the subject.
"Now it would only be proper for the new president of BCB to read the report submitted by that team or visit Pakistan before making any such comments on Pakistan's current situation."
Bangladesh had also agreed to tour Pakistan in April 2012 but the event was blocked by Dhaka high court.