Steven Finn says stopping MS Dhoni is key to victory in third ODI
Steven Finn says England will spend their time before the third ODI trying to find a way of stopping India's MS Dhoni.
Last Updated: 16/01/13 5:35pm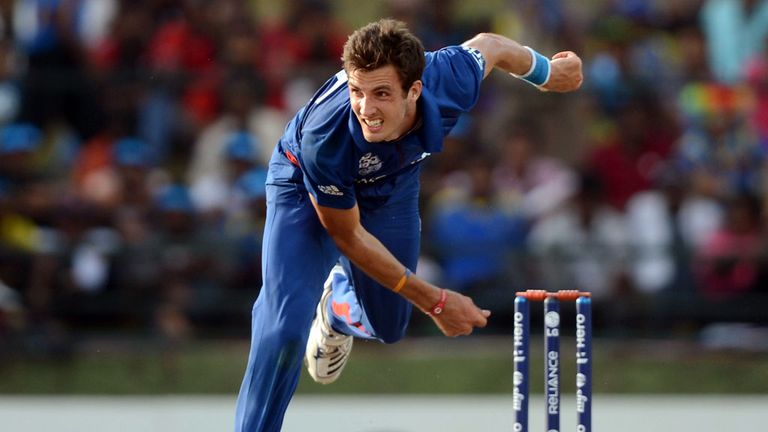 In the second match of the five-match series on Tuesday, Dhoni smashed a brilliant 72 late in the Indian innings as the hosts recovered from 119-4 to post 285-6, before England were skittled out for 158.
Finn was among those who came in for punishment at the close and he accepts that the Indian skipper is the key scalp in the remaining three matches, starting in Ranchi on Saturday.
"He's probably the best player in the world at the end of an innings," said Finn.
"We have to find a way to stop him scoring or get him out before that. We'll come up with something in the next few days, I'm sure.
"We'll reassess and look at ways to move forward. They outskilled us at the end of our bowling innings and that's something we have to address.
"But we'll work hard, come up with different plans and nail them in the next game."
Well over 60,000 fans attended the match in Kochi, but Finn says the England men were not affected by the passionate support for India.
"To play in front of close to 70,000 people with that sort of noise going on all day was incredible," said Finn.
"It's something you don't experience anywhere else in the world. The atmosphere yesterday is like nothing you get in any other sporting event in the world, anywhere.
"It can be quite intimidating I suppose but I don't think that's something that would have affected us.
"I think we embraced it and even though we lost there was something to savour. It's exciting and amazing to be out there in an environment like that.
"To be able to come here and have this many people who are passionate about the game you're playing and so many people in the ground watching is great. It's phenomenal to be part of."