Captain Michael Clarke admits Australia outclassed by India in Chennai Test
Captain Michael Clarke admitted Australia had been "completely outplayed" by India in the first Test defeat in Chennai.
Last Updated: 26/02/13 11:05am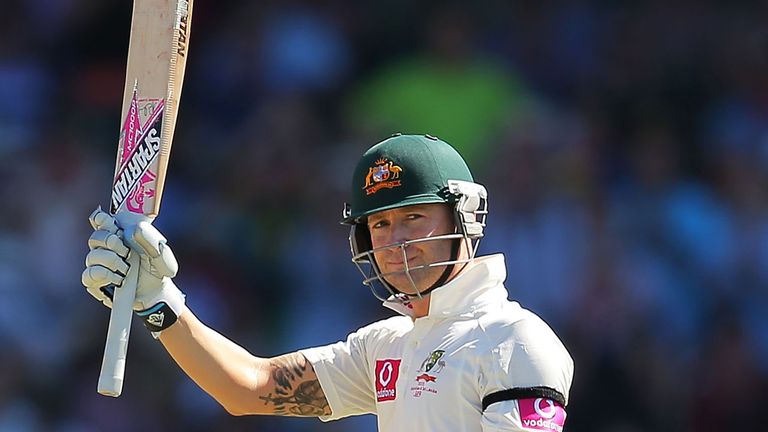 India won by eight wickets after knocking off the victory target of 50 for the loss of their openers.
Clarke said his counterpart MS Dhoni's spectacular double century in India's first innings was the game-changer for India.
"Full credit to India. They played outstanding cricket, especially Dhoni. The way he played that changed the game completely," he said.
All 20 Australian wickets fell to spin, the first time that has happened in Test matches since the 'Laker's match' at Old Trafford in 1956 when the England off-spinner took 19 wickets and Tony Lock the other against the Aussies.
But Clarke insisted through that the pitch was a good one for Test cricket.
"The pitch was good. It looked a lot worse than it played. In the second innings, it played tougher, but that's what you expect in the sub-continent. No excuses, we got outplayed," he said.
He praised Moises Henriques, who scored back-to-back half centuries on his debut.
"Moises' debut is a positive. He was outstanding on debut. But we have got to turn things around and work hard in the nets and get ready for the next Test match."
Clarke was non-committal about the make-up of his team for Hyderabad. His spinner Nathan Lyon took three wickets, with the pacemen taking the bulk.
"That doesn't mean to say that playing three fast bowlers and a medium-pace all-rounder, we got that right," he said.
"We need to assess, we need to look at conditions again and work out what we think is the best XI. It's not just about selection, it's about how you perform."