Shane Watson considering future after being dropped from Australia squad
Shane Watson says he is considering quitting cricket after being axed from the Australia squad for disciplinary reasons.
Last Updated: 12/03/13 6:14am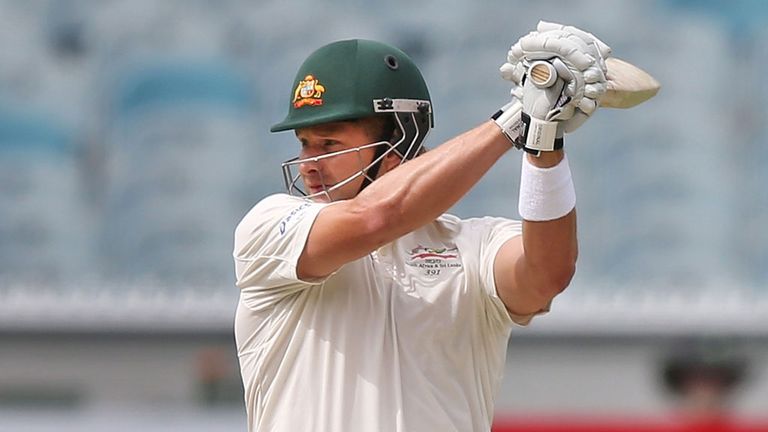 Vice-captain Watson, 31, was dropped from the squad along with James Pattinson, Usman Khawaja and Mitchell Johnson, and he has now flown home to be with his pregnant wife who is expecting their first child.
The quartet were told they would not be considered for selection for the third Test in Mohali after failing to complete a report in which they were to suggest to management three points on how their individual performances and that of the team could be improved.
Watson believes he has been treated unfairly and told the Sydney Morning Herald: "Any time you're suspended for a Test match unless you do something unbelievably wrong, and obviously everyone knows what those rules are . . . I think it is very harsh.
"At this point in time I'm at a stage where I'm sort of weighing up my future and what I want to do with my cricket in general, to be honest.
"I do love playing, there is no doubt about that, but at this point in time I'm going to spend the next few weeks with my family and just weigh up my options of just exactly which direction I want to go.
"There are lot more important things in life - I certainly do love playing cricket and that passion is still there and I feel like I'm in the prime years of my cricket career.
"From that perspective I still feel like I've got a lot to give. But from a holistic perspective I've got to sit down with my family and decide which directions they are."
On the report he was supposed to have submitted to Micky Arthur he said: "I was about to communicate that to Mickey and the leadership group today but they obviously beat me to it by telling me I wasn't selected for this Test match."
Captain Michael Clarke has insisted the omissions are due to continued failure of some players to meet the standards set by the team rather than a one-off incident.
"I want the public and the media to understand, don't get me wrong, it's not just about one incident. Firstly on this tour our performances have been unacceptable and there has been some stuff off the field that has been unacceptable for the standards an Australian cricket team needs to present itself to achieve what we are trying to achieve.
"I know it is a tough day, a really tough day and it's a tough decision, but at the end of the day if people are not hitting those standards there are going to be consequences," said Clarke.
"Our head coach gave us two days off after the second Test, it was about freshening yourself up, get your rehabilitation done, your recovery, do what you have to do, get everything right for the next two Test matches, because the next two Test matches are as big as you might have in your career and you have an opportunity to turn this series around.
"We were asked to do one thing from the head coach. It was giving information back to the head coach about not only improving your game - what you've learnt from the first two Test matches - but also how can you help this team turn things around and have success.
"It was a very simple task. Yes, it took a lot of thinking because you had to look at your game and where you thought you could improve, what you had learnt and what you could do to help this team level this series. In my opinion, for the four players to not do it, not only does it let the team down, it also shows a lack of respect for the head coach and in the Australian cricket team that is unacceptable."
The omission of the four players leaves, at most, 13 men available for the third Test, which gets underway in Mohali on Thursday. Wicketkeeper-batsman Matthew Wade's participation remains in the balance, as he nurses a sprained ankle. The veteran Brad Haddin has been called up as cover.