PCA and ECB in discussions to expand drug testing programme
The PCA have revealed plans to increase testing for recreational drug use in English cricket this summer.
Last Updated: 19/04/13 12:24pm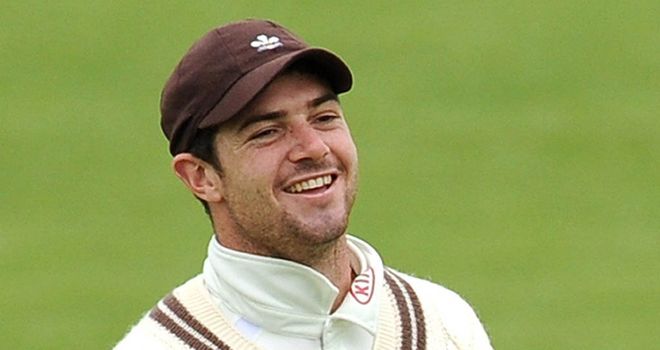 The PCA are in discussions with the England and Wales Cricket Board over an expanded programme, which currently tests players only for performance enhancing drugs.
The move has been prompted by last year's tragedy involving Surrey batsman Tom Maynard, who was under the influence of cocaine and ecstasy when he died attempting to evade police.
"We are working closely with the ECB and going through the details of what the testing would be like and they are currently evaluating different testing companies and options," PCA chief executive Angus Porter said.
"We're at the level of trying to work out a detailed plan having agreed all the principles. We are approaching it from a duty of care perspective and hopefully we can do an initial screen this summer.
"This is a game-wide initiative. We had discussions with Surrey following Tom's tragic death and have been collaborating very closely with the ECB. We have also talked to our members and they are in support of this.
"We are keeping it very separate from the existing (performance-enhancing) drug-testing programme and linking it to a process of counselling and treatment in the case of any positive finding.
"Sportsmen are different in the sense that they are role models and they have a high profile but, that aside, one of the things we are battling is the confusion that if a sportsman takes drugs they are a cheat. Clearly if they are not performance-enhancing, that is not the case.
"We are not leading the world on this. Other sports have similar programmes - rugby union, football, as does Australian cricket to some extent. We are learning from that and taking the best from it."