Waitrose announced as new shirt sponsor for England Cricket
The England and Wales Cricket Board have announced Waitrose have signed a deal to be England's new sponsor.
Last Updated: 09/05/13 12:41pm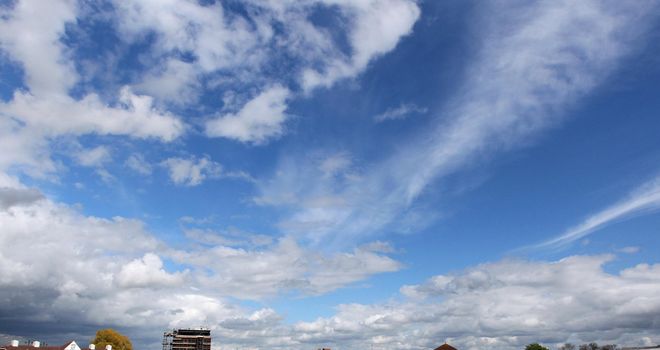 The Waitrose logo, which already appears on the shirts of Premier League football team Reading, will be on all of England's training and playing wear.
It will feature on shirts for the Test series against Sri Lanka in May 2014, the home series against India (2014) and Australia (2015), along with the ICC World Cup in Australia and New Zealand (2015), the ICC T20 World Cup and Women's World Cup in India (2016), and the tour of South Africa (2016).
The supermarket, that has 291 branches throughout England, Wales and Scotland, will take over from Brit, who succeeded Vodafone three years ago on a four-year deal but announced last October that it would not be renewing and would end its deal if a new sponsor was found.
ECB chief executive David Collier said: "We are delighted to welcome Waitrose as the new sole sponsor of our England teams.
"The organisation begins their relationship with the sport with one of our marquee partnerships, and as a brand with a rich history synonymous with quality, they are a perfect fit for the ECB and our values.
"They join at an incredibly exciting time for the sport in England & Wales - with a packed international schedule including Test series against the other three teams who occupy the top 4 spots in the ICC Test Rankings.
"The partnership will allow us to engage further with a mass, family audience which will inevitably help us achieve our aim of inspiring the nation to play, attend and follow more cricket."
ECB commercial director John Perera added: "This partnership is especially pleasing for us as we welcome another high profile, high-street brand into our ever-expanding commercial partner family.
"I would like to take this opportunity to express our gratitude to Brit who has been an excellent and valued partner of the ECB since 2010, and will remain as Team Sponsor until April 2014."
Mark Price, managing director of Waitrose, added: "We currently export our products to a quarter of the world's countries and associating Waitrose with this great national and international sport will enable us to build our brand globally."
Following the announcement from the ECB, it was also confirmed on Thursday that Waitrose have signed a new two-year deal with relegated Reading.