Clint McKay hoping to force his way into Australia's Ashes plans during Champions Trophy
Clint McKay hopes a strong display in the Champions Trophy could help him force his way into Australia's Ashes plans.
Last Updated: 13/05/13 11:23am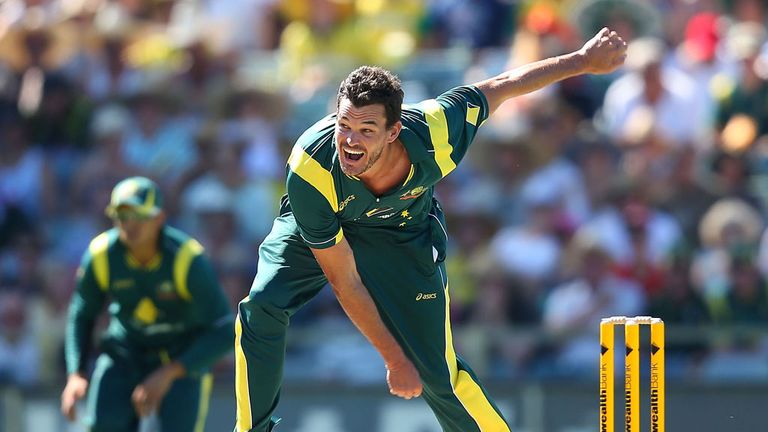 The 30-year-old is part of Australia's one-day squad for their defence of the Champions Trophy next month and the limited-overs internationals against England, but he was overlooked for the Ashes.
However, the fast bowler is determined to be top of the list of replacements should injury strike any of Australia's pace attack ahead of this summer's Test showdown.
"Any tournament on the world stage where you get to represent your country is a great honour and we're going over there to win the Champions Trophy," he said.
"That's what we're going for and we'll be very disappointed if we don't come home with that. So these last few weeks and two more weeks leading into take off, it's all about doing everything we can to make sure we're right to go when this tournament starts."
McKay has earned only one Test cap, against the West Indies in 2009, and he added: "I think it's every cricketer's dream to play Test cricket, that's what we all grew up wanting to play and wanting to achieve.
"I was lucky enough to do that once, but I'd love to do it again so I'm going to be doing everything I can in my powers, and hopefully it happens again.
"So everything I can do between now and not only this Ashes but also the one here and the future Test matches coming up, you do everything you can to try and be a part of that squad again.
"You don't wish injury upon anyone, but for professional cricketers injury is just the nature of the game.
"For me, or anyone else, it's just making sure that any time you get the opportunity to represent Australia, it doesn't matter what form it is, that you're there doing your best.
"I'll just make sure I tick all the boxes and if the opportunity arises, fantastic, if not I'll just keep chipping away and hopefully one day it will come."