England seamer Tim Bresnan hopes to prove he is back to his best against New Zealand
England paceman Tim Bresnan is determined to prove he is back to his best after "make-or-break" surgery on his elbow.
Last Updated: 16/05/13 11:11am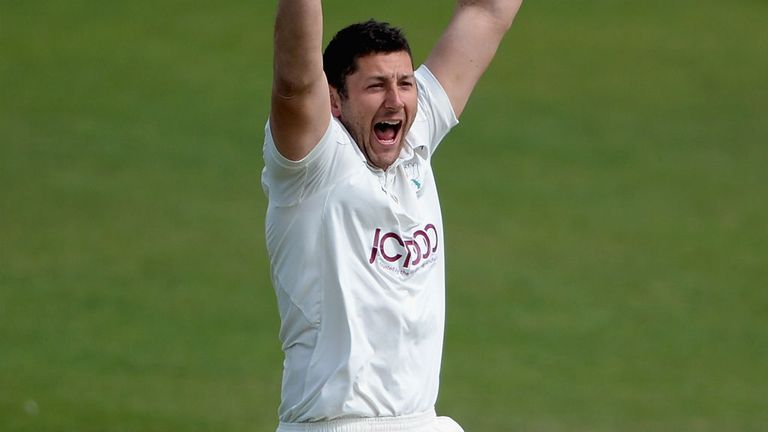 The 28-year-old took the decision to have a second operation on his right elbow in the winter after initial surgery in December 2011 failed to cure the problem.
Bresnan believes he lost "three or four yards" of pace due to the injury, but he has impressed in three County Championship outings for Yorkshire this season.
His form earned him a recall to the England squad for the first Test against New Zealand, and he is determined to play his part at Lord's rather than be there to provide cover for James Anderson, Stuart Broad and Steven Finn.
Asked if he feared for his career ahead of his operation, he said: "I think you do. A couple of hours before the op, it's like 'Well, this could go one of two ways.
Risk
"I might never play for England again, or play cricket again, or I might be back better than ever'. You've got to weigh up that risk and then just sort of decide 'Yep, eff it' and get on with it really.
"I probably lost three or four yards. But I feel as though I've got that back. I can sit here and say whatever...but it's just as easy to show you.
"Without sounding over-confident, I can spin you a yarn and say 'It's all brilliant and roses and everything' - or I can just get out on the park and show you exactly what my pace is like. It feels good.
"Since I'm here, I might as well think I can do the job. I'm obviously fully-fit. There's been no reaction, no ill-effects from the operation. So I'm back better than I was before the first operation.
"I'd love to play. I'm down here. I'm not here to carry the drinks. I'm here to play in the game, throw my hat in the ring for selection. The next two practice days will probably tell the management a lot about where I'm at and what I can do.
"But I'm just happy to be back playing cricket...pain free, and somewhere like the best of my ability. It doesn't matter who I bowl at in the nets."