Kevin Pietersen is confident but not certain of being fit for the Ashes
Kevin Pietersen and England remain unsure if the batsman will be fit for the start of the Ashes on July 10.
Last Updated: 20/05/13 9:02pm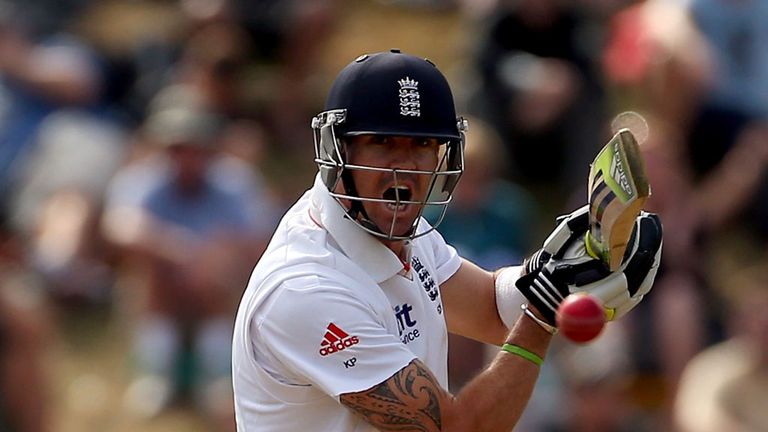 Pietersen has not played cricket since pulling out of the Auckland Test against New Zealand in March with bone bruising behind his right knee - an injury he first suffered during a training week in Queenstown before that three-match series.
England bowling coach David Saker spoke to the Surrey batsman at Lord's on Sunday when he came along to watch what turned out to be the closing stages of England's 170-run victory over New Zealand.
Although hopes are high Pietersen's recovery will allow him to face Australia at Trent Bridge on July 10 after all - no one can yet be sure.
Saker said: "I just asked him if he thought he would be all right, and he said he thinks he will. It was probably the only answer he could give.
"He doesn't know - and until he knows he can run around and it doesn't flare up he can't have an answer on that.
"He hopes he will be ready. He was really excited about getting ready for the Ashes, but he said he is still not sure."
After a repeat scan on the injury, Pietersen was last month ruled out of the Champions Trophy - which starts on June 6.
He was at that point nonetheless scheduled to resume full training in mid-June, according to the England and Wales Cricket Board, with an obvious intention of being back in time to face Australia again a month later.
England were delighted to have Pietersen join them in their dressing room during the Lord's Test.
"It was good to see him in the changing rooms, and he is really up for being a part (of the team) again," added Saker.
"We hope we can get him there [to the Ashes]. It was good to see him in there. He was mixing with the guys. Players do sometimes think twice about coming in when they are injured.
"For us it is a sacred place - but for guys that are a big part of the team, we should always open our arms for them."
'Mind blowing'
Saker was also full of praise for Lancashire seamer James Anderson after he became the fourth Englishman to reach 300 Test wickets.
"To me, he is the most skilful bowler in the world," Saker said. "I know Dale Steyn is an outstanding bowler - but when you watch Jimmy and the way he went about things here, he has got more skills than Dale Steyn in his locker.
"Obviously Steyn is a little bit quicker - but when you watch Jimmy deliver those skills, it is just mind-blowing.
"Jimmy, to me, keeps getting better. He is the one player I have coached who is never satisfied with what he has got ... and for him, it would be easy to be satisfied.
"I have never met a guy as good as him who wants to keep getting better. That is one of the reasons why he is as good as he is.
"He has got a body that can play for a lot longer. I hope he can take 400 wickets and be England's greatest wicket-taker. That would be a great feat for him.
"We really hope he can stay on the park for another five or six years."