Michael Clarke tells Australia to focus on Champions Trophy
Captain Michael Clarke wants Australia to use the Champions Trophy as a springboard for the Ashes campaign.
Last Updated: 26/05/13 2:04pm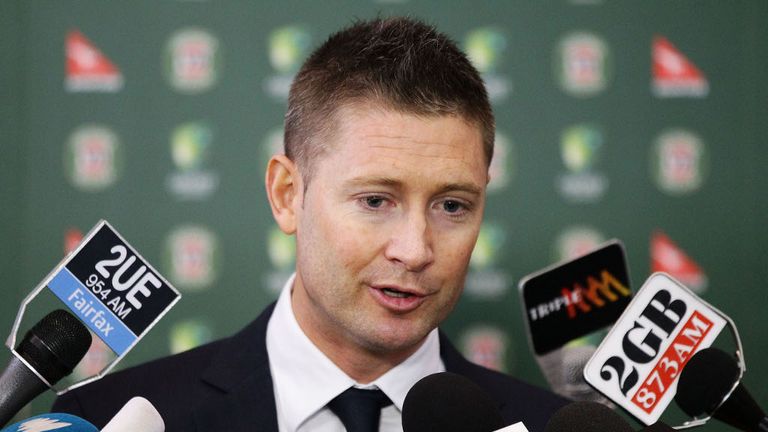 Clarke and his men arrived in the UK on Sunday for a long summer in England, with the Champions Trophy one-day tournament preceding five Ashes Tests.
Clarke admits he will be trying to stop the players involved in the Tests from thinking about the Ashes.
"We know already that if you are not 100 percent focused, you've got no chance," he said.
"I think you'll see a really focused one-day outfit in this Champions Trophy tournament.
"Obviously the build-up and the talk is going to be about the Ashes, but for us as a team we're very focused on the Champions Trophy," added Clarke, whose team begin their campaign against hosts England on June 8.
"I think the extra motivation if we can have success in this one-day tournament, and drag that confidence and momentum into the first Test, I think that will be very handy.
"We've got a really good squad and some good options to win the Champions Trophy and I'm confident if we can play our best we can have some success in this tournament."