The Ashes: Fawad Ahmed available for selection after gaining Australia citizenship
Pakistan-born leg-spinner Fawad Ahmed has been cleared to play in the Ashes after he was granted Australian citizenship.
Last Updated: 02/07/13 2:43pm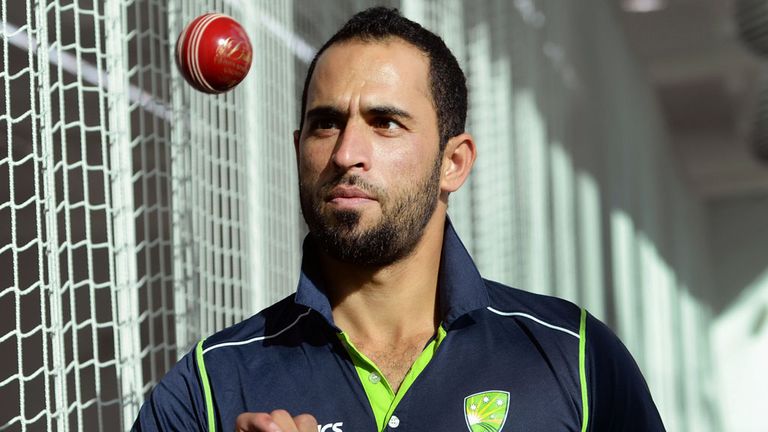 Nathan Lyon is currently the only spinner in the Australia squad for the five-Test series, which begins at Trent Bridge on 10 July, but they could now call on Ahmed after he took advantage of legislation passed by the Australian Senate to fast-track citizenship in special cases.
"It's a long journey and it was a long struggle," said Ahmed, who arrived in Australia on a short-term visa in 2010 and claimed asylum on the grounds of receiving death threats from Islamic extremists for being involved with a Pakistani NGO promoting women's rights.
"I just can't wait to be a citizen. Especially in the field of cricket, I just want to give back something to this country," added the 31-year-old.
Australia have struggled to fill the void left by Shane Warne, whose leg-spin claimed 708 Test wickets and helped whitewash England 5-0 in the 2006-07 Ashes series.
But Ahmed, who has 41 wickets from 15 first class matches, said his immediate goal was to do well for Australia A in Zimbabwe and South Africa.
"I have a great opportunity to represent Australia 'A' in Zimbabwe and South Africa. I will try my best to perform well in those two tours and then it depends on the selectors," he said.
"If they definitely select me, it will be an honour to represent Australia in the Ashes or maybe other tournaments. I'm just concentrating on those two tours."
He added: "Hopefully it will help me a lot to perform well without any problems. I will concentrate more on my cricket in those two tours."