Ashes tour: England coach Andy Flower says he never expected a walkover against Australia
England coach Andy Flower insists he was not surprised by Australia's battling performance in the first Ashes Test.
Last Updated: 15/07/13 1:52pm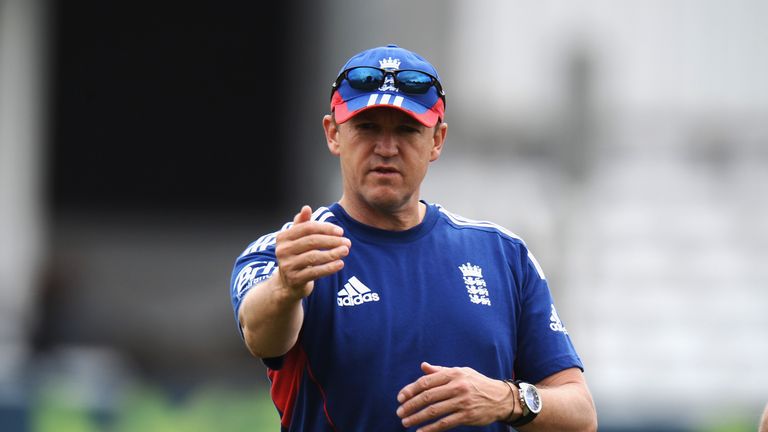 Some pundits were predicting a whitewash for England in the five-match series, but Flower says he was always expecting a tough contest with the Australians who lost a dramatic Test in Nottingham by only 14 runs.
Flower said: "We never for a moment thought that this match or the series would be a walkover.
"I know we hear the odd thing in the media predicting some funny results, but we always knew this would be a tough battle.
"This is a really good example, and I'm sure it will be a tough fight for the remainder of the series.
"It was a sensational game. I'm very proud of our team, obviously, for the resolve and the resilience they showed. They held their nerves under pressure.
"It was a tense game for five days. It's obviously great to come out on top, and we can go to Lord's with real confidence."
Same again
England have named an unchanged 13-man squad for the second Test at Lord's which starts on Thursday and there have been suggestions that either Tim Bresnan or Graham Onions could replace Steven Finn in the starting XI.
Flower is unwilling to discuss selection issues, but is confident that whoever is picked will be ready to give their best whether they played at Trent Bridge or not.
He said: "It will have taken something out of all the players involved. But that's why our guys work so hard on their fitness, and they are mentally resilient - they have shown that.
"Over a number of our Test campaigns they have come out on top because of that resilience, and I expect them to show that at Lord's in the second Test."
Flower has also given his backing to Stuart Broad following the all-rounder's refusal to walk when he edged a ball to slip on the third day of the first Test.
He added: "Stuart Broad, like every other batsman in international cricket, has the right to wait for the umpire to make his decision. The umpire's job is to make those decisions."