ICC chief Dave Richardson backs the DRS after Ashes opener
The ICC has backed the controversial Decision Review System following an eventful first Ashes Test at Trent Bridge.
Last Updated: 18/07/13 6:34pm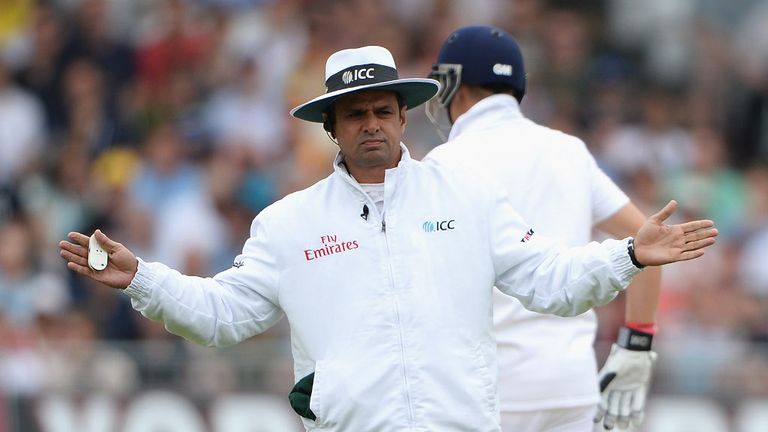 Aleem Dar's failure to dismiss Stuart Broad was the most high-profile of a series of contentious decisions, while Jonathan Trott was given out lbw despite an apparent inside edge.
Speaking to Sky Sports News, ICC chief Dave Richardson admitted he was disappointed that technology dominated the opener but said that while it was not yet foolproof, it had crucially boosted the correct decision percentage.
"It was a very difficult match for officiating," Richardson said. "On average we would normally have around 45 decisions a Test match; in this one there were 72 so it's fairly likely every five overs something was happening on the umpiring side.
"In those circumstances with quite a difficult pitch to umpire on, they made seven errors.
"It's good to come clean and acknowledge there were errors but DRS managed to correct four of them.
"We would have liked it to have corrected all seven. Obviously you'd love everything to be perfect, you'd like the protocols you write to work in every circumstance but that's a utopia.
"We need to keep working on the technology, keep working on the protocols, but the bottom line is that instead of having seven errors in that Test we had three."