Ashes: Paul Collingwood says Kevin Pietersen injury hands selectors 'tricky' decision
Paul Collingwood says the selectors have a "tricky" decision to make if Kevin Pietersen is not fit for Old Trafford.
Last Updated: 23/07/13 2:02pm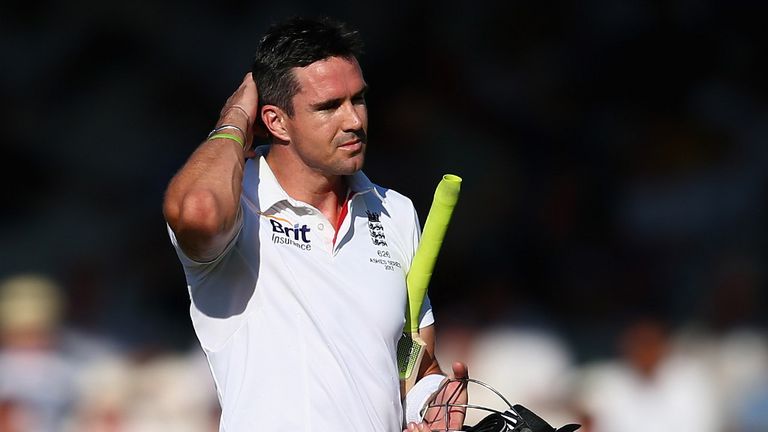 Pietersen is a doubt for Manchester because of a calf strain suffered in England's 347-run victory at Lord's which opened up a 2-0 lead in the series.
Nottinghamshire batsman James Taylor, Nick Compton - dropped ahead of the series - and Eoin Morgan are amongst the options for the selectors if Pietersen is not fit.
Former England star Collingwood says character is as important as talent when it comes to picking a man to come into a settled and successful squad.
"It's going to be a tricky one for the selectors," he told Sky Sports News. "The one thing that they've got to make sure is they keep a good feel factor in the dressing room of keeping the right characters, keeping momentum going in terms of quality on the pitch. But in the dressing room it's very important that you pick the right characters as well.
"England seem to have the balance right at the moment but they'll have to bring someone new into the dressing room and it'll be an important pick."
Collingwood does not think the make-up of the team - six batsmen plus Matt Prior, three quicks and Graeme Swann - will change in Manchester.
"To be fair, whenever it does turn it seems a reverse swing as well in the three series that they've got they do a fantastic job, so I can't see them erring too much away from the strategy they've got at the moment," he said.
"You've got the likes of Joe Root (to bowl spin) and if Kevin Pietersen is fit then he can bowl a few offies. But the way they're playing at the moment they are putting Australia under immense pressure in whatever conditions they're playing in.
"Old Trafford will probably be a quicker wicket, and I think they've still got the armoury to cause a lot of damage."