Ashes: England still waiting on Kevin Pietersen fitness ahead of Old Trafford Test
England will give Kevin Pietersen until Thursday morning to prove his fitness for the third Test with Australia.
Last Updated: 01/08/13 10:04am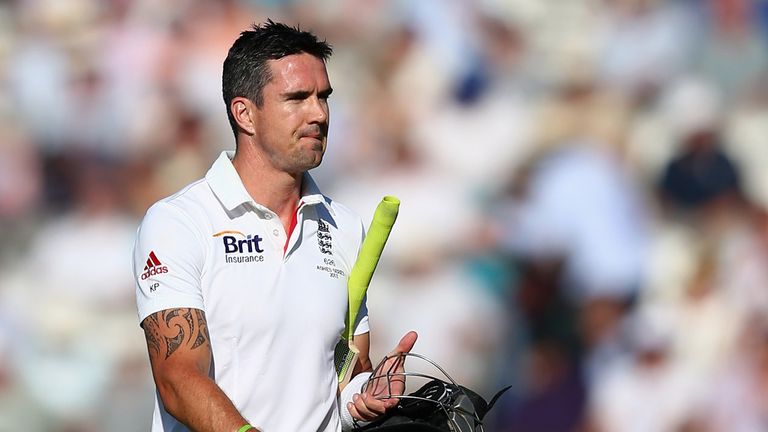 Pietersen underwent a test on his injured calf at Old Trafford on Tuesday under the direction of physiotherapist Craig de Weymarn.
England are hopeful he will be available, but Nottinghamshire star James Taylor is waiting in the wings to replace him if his injury is too much a concern.
Australia have their own selection poser in the shape of David Warner.
Warner is back in the squad and being tipped for inclusion after he missed the first two Tests following the infamous bar-room punch he landed on Joe Root during the Champions Trophy.
He was in the runs last week, scoring 193 for Australia A in South Africa. And England fast bowler James Anderson confirmed England have plans in place for Warner, if he returns.
"He's a very dangerous player, especially if it's a flat pitch and not swinging, so that's something we'll be very conscious of," he said.
"He's somebody we looked at, at the start of the series, and we'll look at him again this week."