The Ashes: England Team Director Andy Flower denies quit reports
England team director Andy Flower has denied reports he is to stand down from his role.
Last Updated: 26/08/13 7:52pm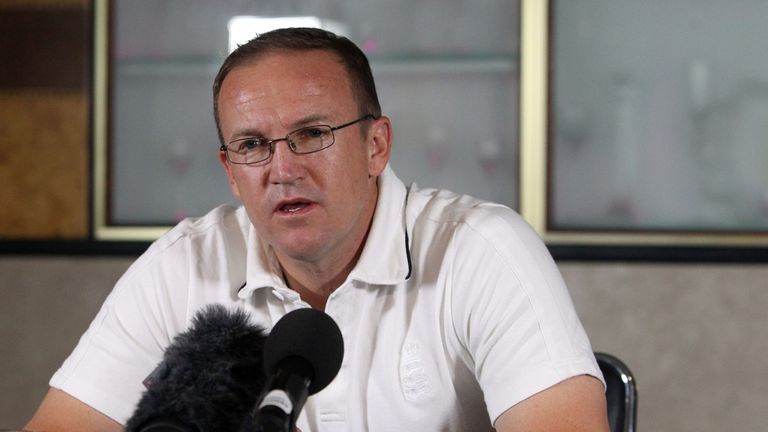 The ECB confirmed on Sunday that Hugh Morris was leaving his position as managing director of England cricket to take up a role with Glamorgan and there were suggestions Flower might follow.
But he has played down those reports, insisting he was already looking towards the challenge of defending the Ashes in Australia this winter.
Asked if, in the wake of Morris' departure, there was any news on his own job status, Flower replied: "No there is not, I don't look too far ahead with regards to my own personal situation.
Exciting
"We have got the challenge of an away Ashes coming up but at the moment we are reflecting on a job well done by the players. They should feel very proud of themselves and very satisfied.
"As England coach there is always another exciting challenge around the corner. For the Test players and myself, there is The Ashes."
Flower also paid tribute to Morris but refused to be drawn on whether he might apply for the vacant role himself.
"Hugh has worked at the ECB for 16 years and he has been a reason for some of the success England have had," added Flower.
"He is an excellent man and will be sorely missed by the playing group and certainly by me, I worked very closely with him. His post will need to be filled by a man of equal calibre."
"I haven't given that much thought to be honest," Flower said when asked if he might be attracted to the position.
"I am a cricket coach and that is what I am doing at the moment."
The final Test at The Oval ended in controversial circumstances on Saturday, with the umpires taking the players off for bad light to end an intriguing contest that saw England needing just 21 runs for victory.
Flower confirmed he was unhappy with the current situation and revealed they have been in discussions with the ICC to clarify the matter.
"We have spoken with ICC officials about this for years," added Flower.
"With the description they use when judging bad light, they consider whether it is dangerous or not. Often it is not.
"It is a poor description of that particular regulation. In my opinion, it should be about whether the competition between bat and ball is fair.
"I think they do need to change those regulations and cricket will be the better for it."